In the Duolingo English Test, most test-takers get Production and Conversation sub-scores lower than Literacy and Comprehension.
Production: The test taker's ability to write and SPEAK
Conversation: The test taker's ability to listen and SPEAK
Apparently, SPEAKING is a very challenging skill to master, which contributes to both the Production and Conversation sub-scores. Therefore, if test-takers practice Speaking frequently and improve it, their Production and Conversation scores will surely increase.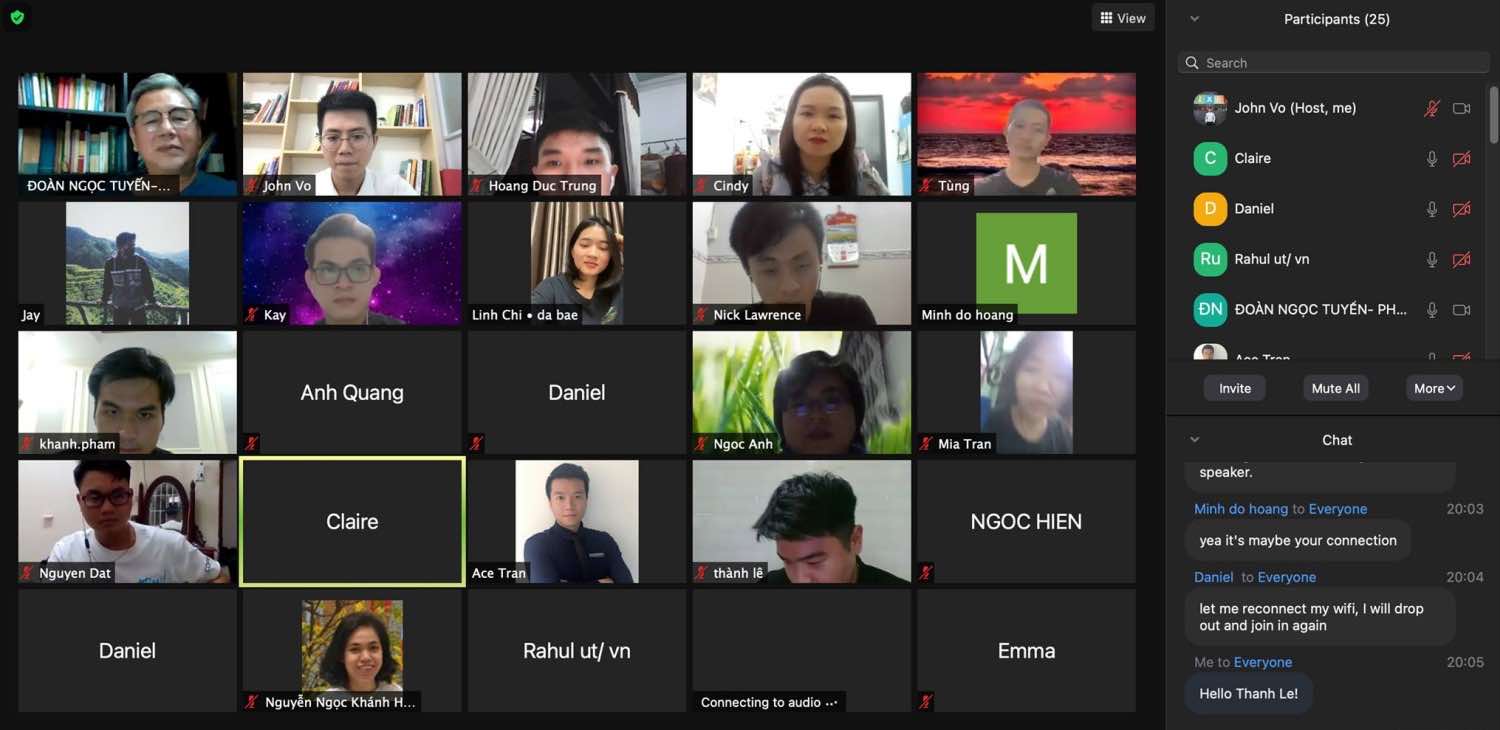 Our Academic team completely understands the situation, so we organise FREE DET Weekly Live Speaking Community to offer test-takers an environment to:
Practice brainstorming ideas;

Increase their Production and Conversation;

Practice English speaking with other DET takers;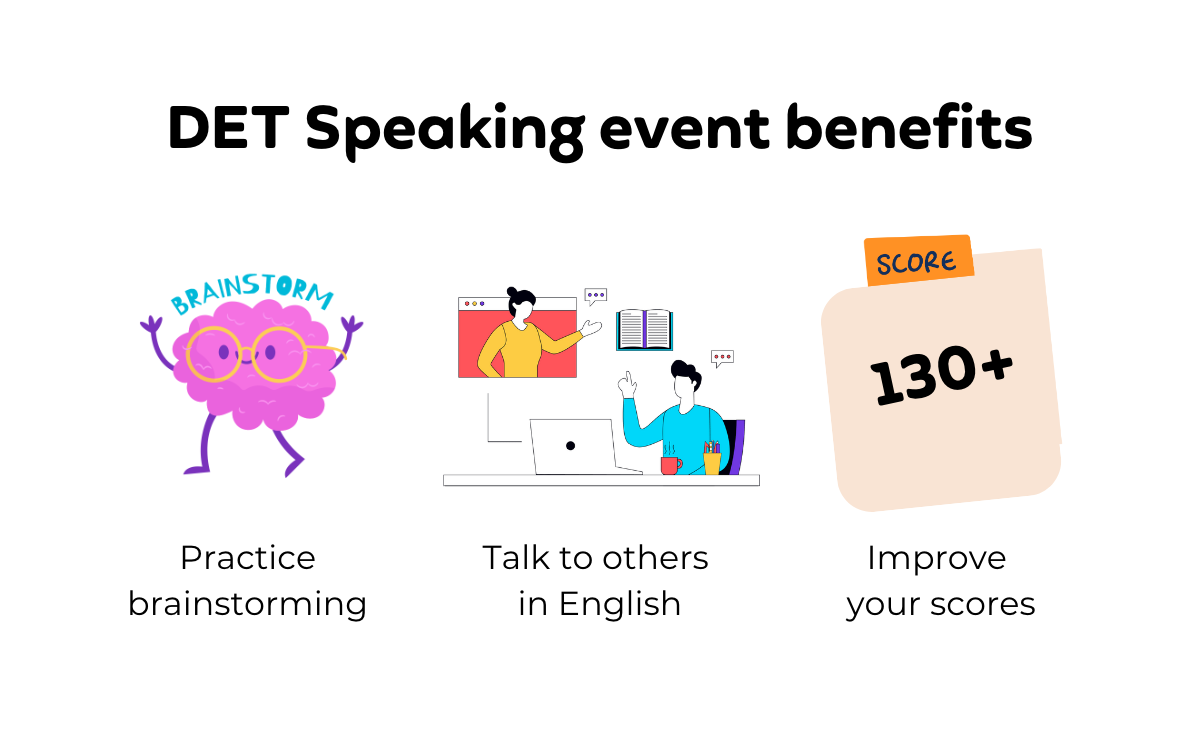 Note: All available events will be shared on this Fanpage, we strongly recommend that test-takers should follow it to keep themselves posted on future events.
Event content
At this time, we will organise events every Friday evening. Every week, we have different topics, and each topic includes the following activities.
Activity 1: Warm-up session (15 min)
Activity 2: Group discussion (20 min)
Activity 3: Presentation and Sharing (30 min)
Special one: DET Challenge (20 min)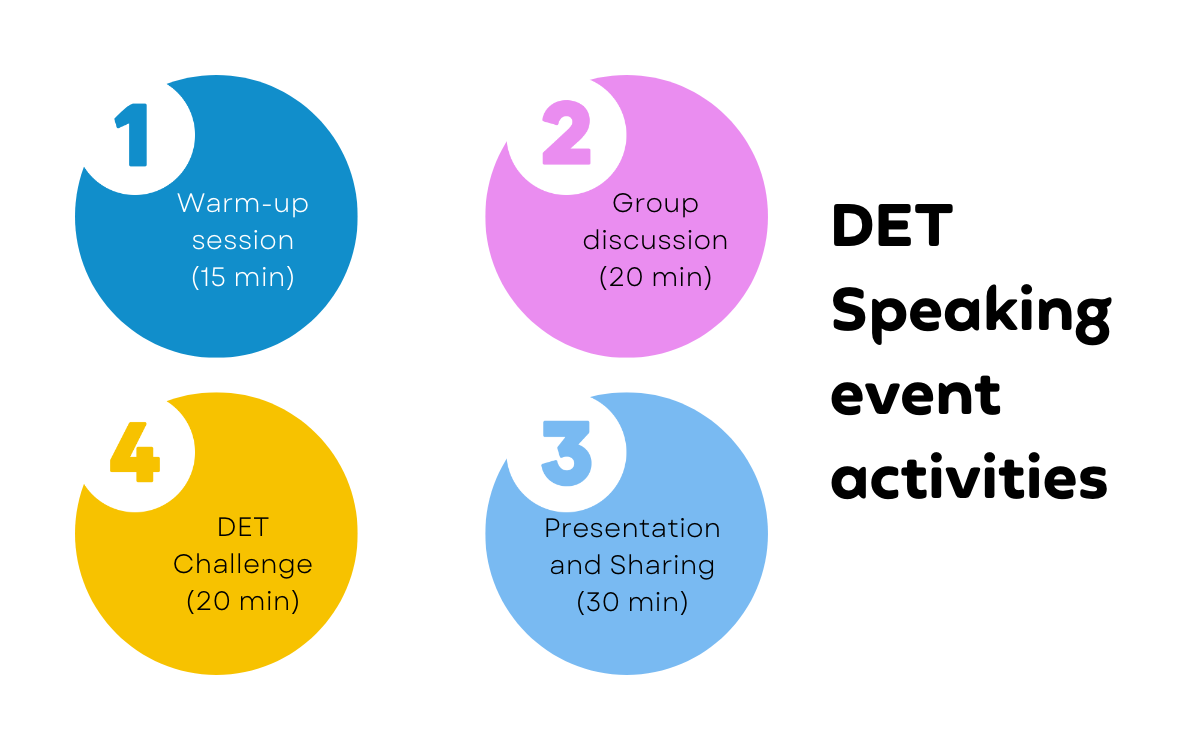 Event calendar
We organise our FREE online DET Speaking events every Friday from 19:00 - 20:30 (GMT+7) via Google Meet. Participants simply access the Google Meet link on our event page on the event day to join us. However, please bear in mind that we only allow 15 minutes late until 19:15. In other words, after 19:15, we will no longer accept new participants, so you need to join us another time.
Get up to a 45% discount code
About the DET Challenge, we will invite at least 5 volunteers to join our challenge by answering only 1 question on the DET Practice Platform. The DET Practice Platform offers instant feedback and scores after users submit their practice answers. To make it fair to everyone, we only use one sample question, and all volunteers will answer it and compare their scores for rewards.
Any participant who gets the highest score will finish the 1st place, participants receive the following rewards.
1st place: a 45% discount code
2nd place: a 40% discount code
3rd place: a 35% discount code
4th place: a 30% discount code
5th place: a 25% discount code
From 6th place: a 20% discount code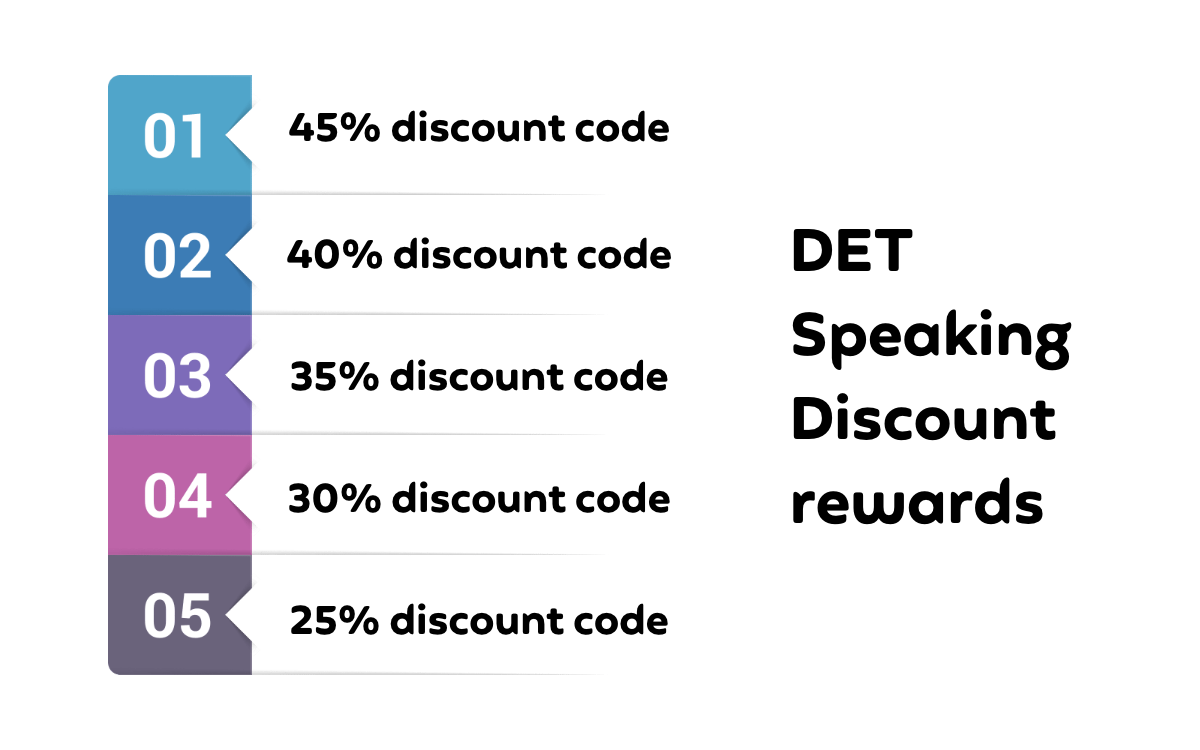 The discount code will be sent to the winner's email address within 24 hours after the event finishes. Participants can use it to get the DET Practice Platform Premium accounts or study the On-demand DET Preparation course.
Rules while joining our events
To maintain the quality of all events, we do have rules that needed to be followed. Test-takers kindly read carefully and follow them from the start of the event until the end.
Respect other participants across the globe;

Follow our host's guide and instructions;

Always mute your microphone and turn it on while speaking;
We truly believe that everyone should achieve their DET desired scores, so all events are FREE of charge. To join our events, simply access the Google Meet link, which is attached to our event information page.
Again, participants should ONLY update upcoming events on our event Fanpage, as sometimes, we may not be available to organize them.
Thank you for your interest, and we're looking forward to seeing you!