The Duolingo English Test is getting more prestigious day after day thanks to its affordable testing fee, convenience, fast result, and integrity. Students across the world can take the DET anytime, anywhere they like, but still, pursue their goals of studying abroad.
However, the DET is also famous for its practical formats compared to IELTS, TOEFL, or PTE. Specifically, all question types have very limited amounts of time to complete, especially Speaking and Writing questions. For example, if you know IELTS or are preparing for it, you surely know the following question type:
Talk about a gift that you gave to someone recently.
what it was;

who did you give it to;

how did it make you feel;

why did you give it to this particular person.
Yes, it's Speaking task 2 in the IELTS that test-takers have one (01) minute to prepare and two (02) minutes to speak. Besides, test-takers can write down keywords to support their speech. Interestingly, we have a question type named "Read then Speak" in the DET that has exactly the same format as Speaking task 2 in the IELTS. Nonetheless, we just have 20 seconds to prepare and 90 seconds to speak, especially since we are prohibited from using outside materials such as notebooks, papers, pens, etc., far less writing keywords.
That being said, even though the DET offers students lots of benefits but it's still super challenging to aim for high scores. Therefore, taking online or on-demand DET courses is one of the best options for preparing for the Duolingo English Test. Let's find out the top 11 tips for effective DET online courses.
1. Set daily goals
An on-demand DET course has a total of 23 lessons, for example. Test-takers should set out a specific goal to study every day, such as studying at least 03 lessons and applying all theories to practice in order to turn them into our experience.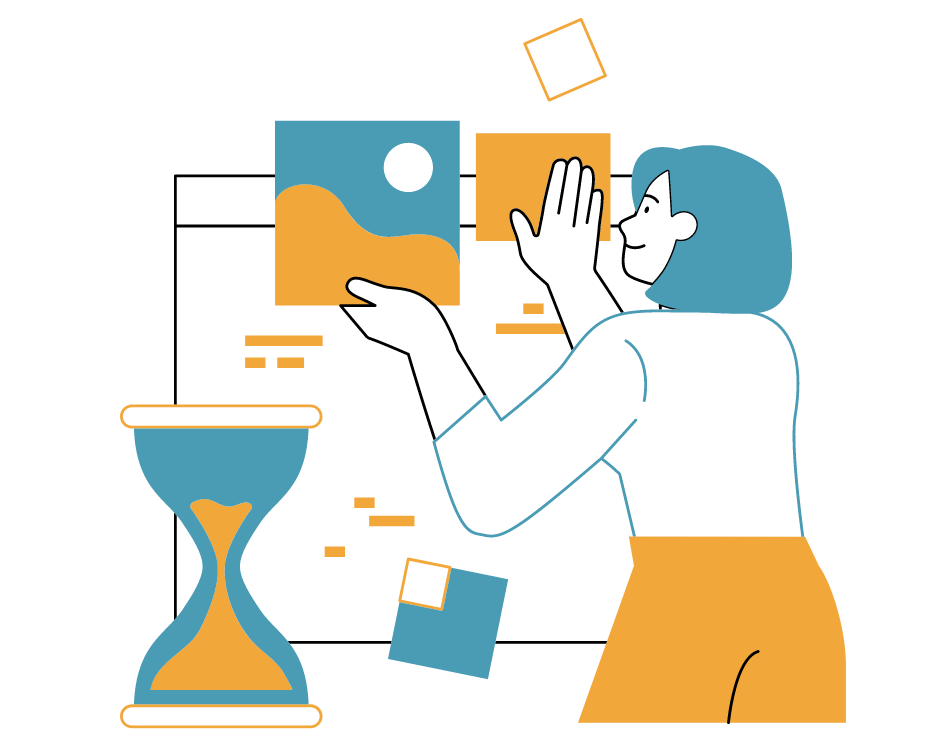 2. Prepare a private space
To most people, it would be hard to study efficiently in a noisy space. Thus, test-takers should ensure their study environment is quiet and comfortable enough to help them stay focused on lessons.
3. Set fixed study time
Sound crazy? If we decide to take on-demand classes, we need flexibility. So what is the meaning of making our study schedules fixed? Some test-takers may misunderstand this concept. Flexibility means we can schedule our study at any time during the day, but it needs a plan for success. In this case, scheduling fixed study time allows us to prioritize our tasks and completely focus on the lessons.
4. Join the discussion
Joining the discussion is one of the best ways to stay engaged and updated with classmates and trainers. More importantly, if course-takers have any questions, they can raise them all in the discussion section and get answers in hours. By doing so, all concerns will be solved quickly, which will make our study more effective.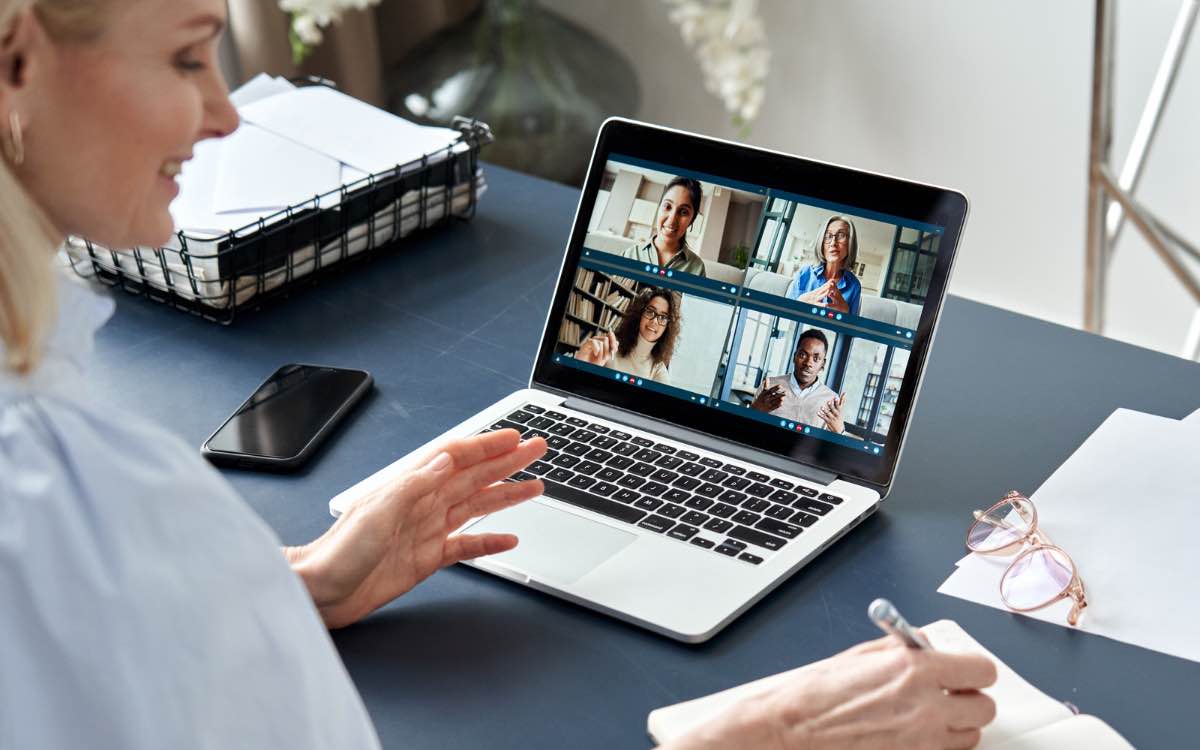 5. Priority your tasks
Elon Musk, Bill Gates, Sir Richard Branson, and every one of us have 24 hours per day. It's a matter of prioritizing our tasks, putting what tasks should be dealt with first. Learning on-demand DET courses is no different from improving any skills; we need to dedicate ourselves to our studies and advance our skills on a daily basis. In other words, if pursuing a desired DET score is the essential goal, we will need to put it on top of everything else.
6. Keep yourself accountable
No one succeeds at anything if they don't commit their time and energy to it. Being accountable surely takes you closer to all objectives. One of the best methods to maintain great discipline is to punish ourselves if we cannot keep up with our plan and, of course, reward if we complete it.
7. Apply tips and strategies
Everything we learn in any online course is a theory that we have to apply to practice if we want to master and turn into our life experiences. There are tons of training lessons that test-takers need to apply everything to practice if one lesson is completed.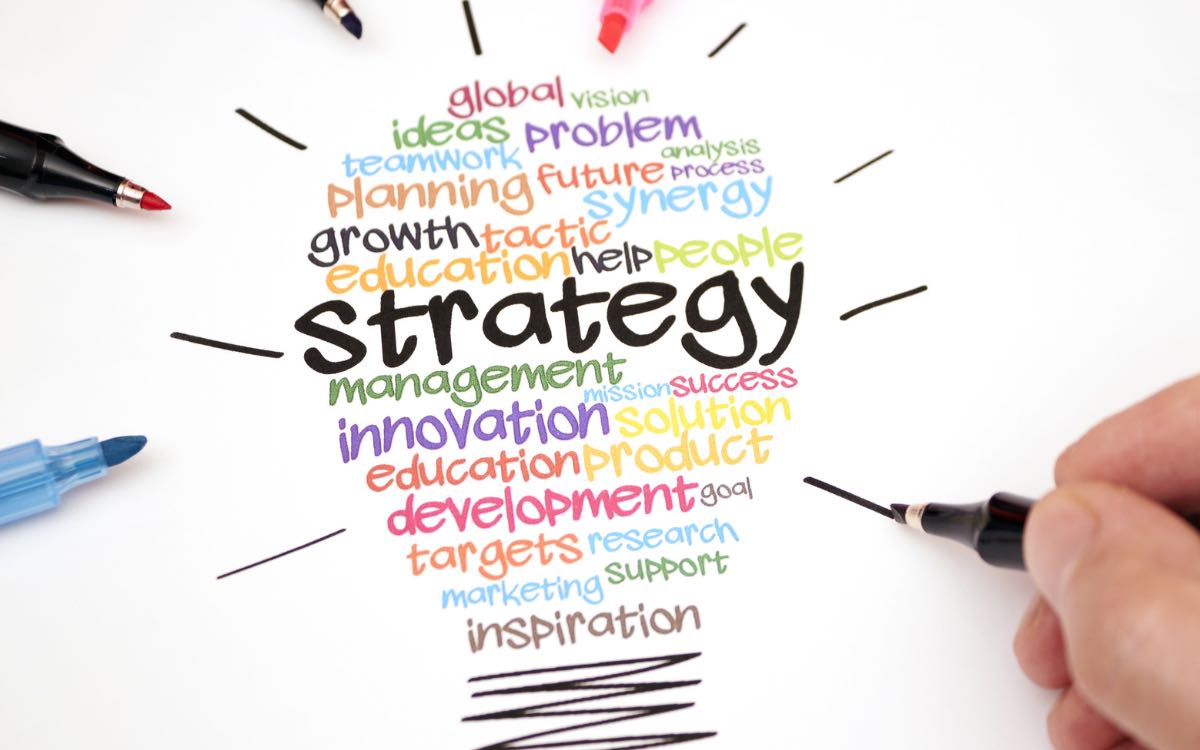 8. Take notes keywords
Our memories are limited! To remember things well and long, we need to take notes, especially key points, during our on-demand DET lessons. By doing so, it's much easier to apply all tips and strategies to practice on the DET Practice Platform and aim for even higher scores than we expected.
9. Do quiz tests
Quiz tests at the end of each lesson strengthen our knowledge and help us better apply strategies to practice all skills. In just a few minutes, students are able to understand content deeper. Therefore, we strongly suggest all test-takers do quiz tests once they finish each lesson.
10. Take small breaks
Don't push yourself too hard, as it could be counter-productive! It's a fact that hard work will be paid off in the end; however, giving yourself small breaks during study sessions will help you regain energy and mental health for a more effective study time later.
11. Reward yourself
We all love rewards! Giving ourselves a small gift that will help us recover our energy for more effective lessons later. Be honest about what you like. It could be an online game, a meal at your favorite restaurant, or a movie with your loved ones at home.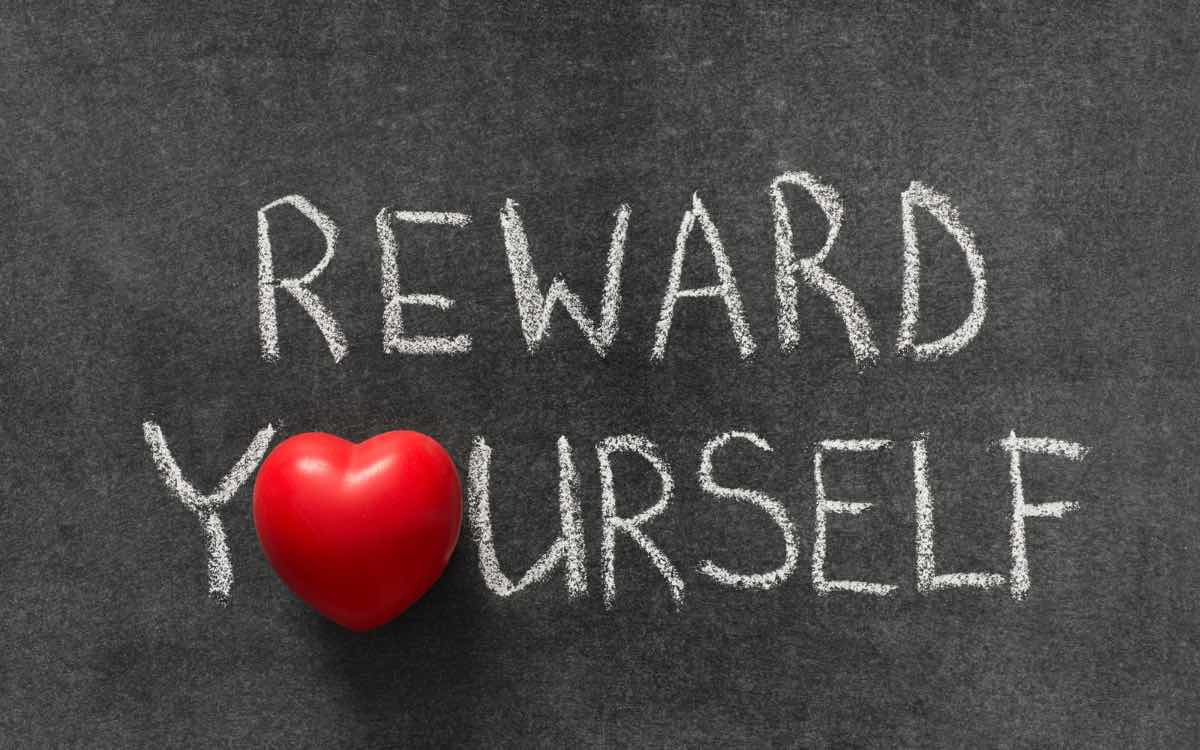 Preparing for the Duolingo English Test is no joke! Test-takers need to commit their time and take great accountability in order to achieve their desired DET scores. Our On-demand Duolingo English Test course is designed and developed to help test-takers prepare for their DET effectively, affordably, and conveniently, including the following benefits:
23 on-demand video lessons: the total number of on-demand training lessons in this course that test-takers can access anytime and anywhere. Students can choose any lessons they want to study at their convenience.
23 training PDF files: We have a total of 23 PDF files for 23 video lessons. Students should download PDF files first before studying a new lesson to avoid missing important points.
06 months at least of access to all content: There are three packages, and the shortest period of access is six months, which allows course-takers to prepare for their test months before their test day.
60 Premium days account at least: Admittedly, everything course-takers study is tips and strategies, not practical experience. Therefore, if they want to master all tips and strategies, they will need to apply them to practice on the DET Practice Platform. So choosing a package that offers at least 60 Premium days is what we strongly recommend.
01 community only for course-takers: We have communities on Facebook and Telegram. Nonetheless, course-takers have a completely different community that only they can access to raise questions, discuss ideas, and engage with their classmates.
30 days of private support via emails: To those who don't have time to research by themselves. The package that includes this benefit is the best option to save their precious time but still keep up to date with all the latest news about the DET. Every question will be answered latest 03 hours since it is sent, not including weekends.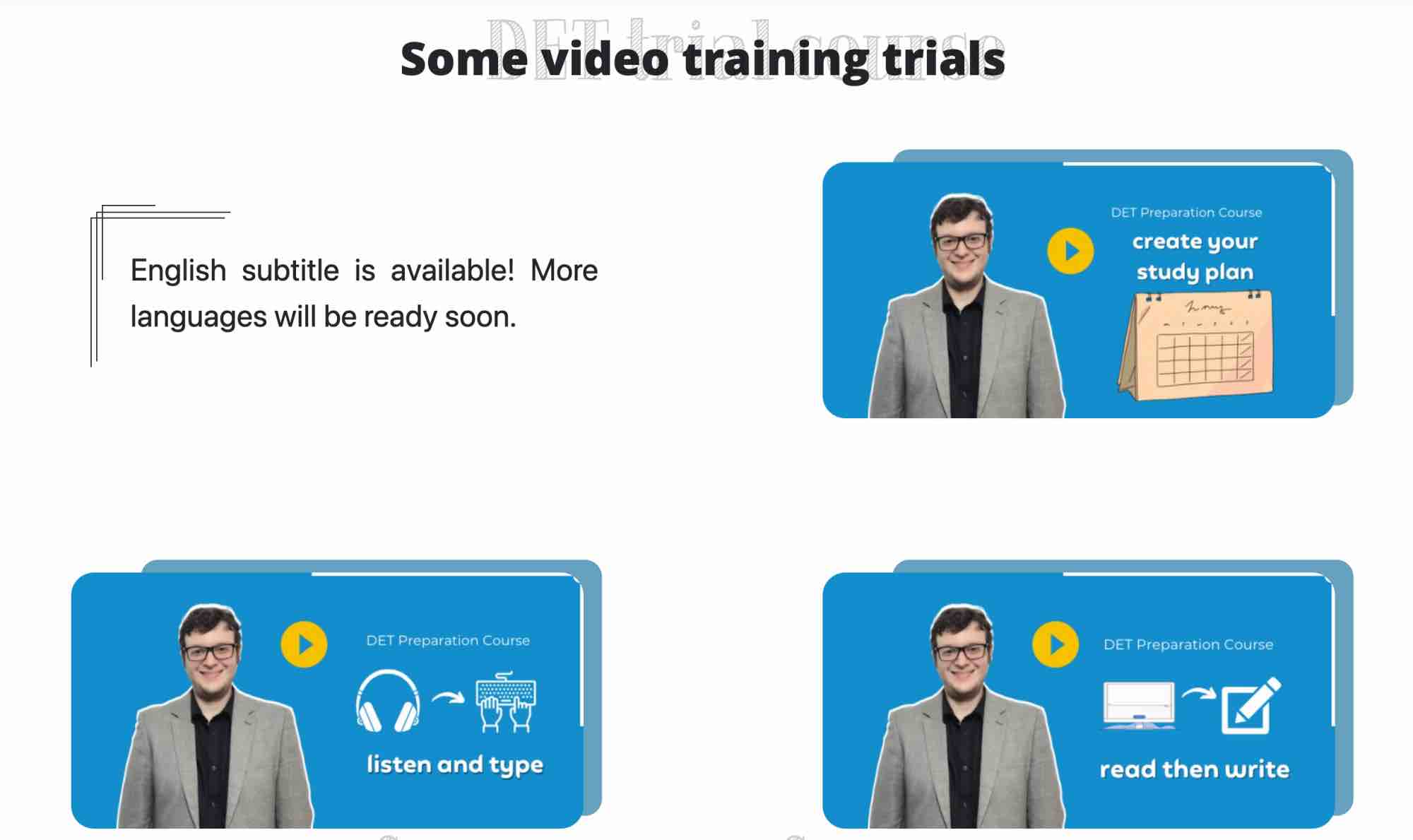 To explore more about this on-demand DET course, please kindly take a look at the complete on-demand Duolingo English Test Preparation course page.
If students want to get discount codes, there are several ways to claim them.