Speaking and Writing are the two most challenging skills, especially when it comes to an English proficiency test such as the Duolingo English Test. Everything gets more challenging because of limited time. So, how do you usually improve your skills? People predominantly say that you need to practice as much as you can. But is it really the point if you cannot identify your mistakes?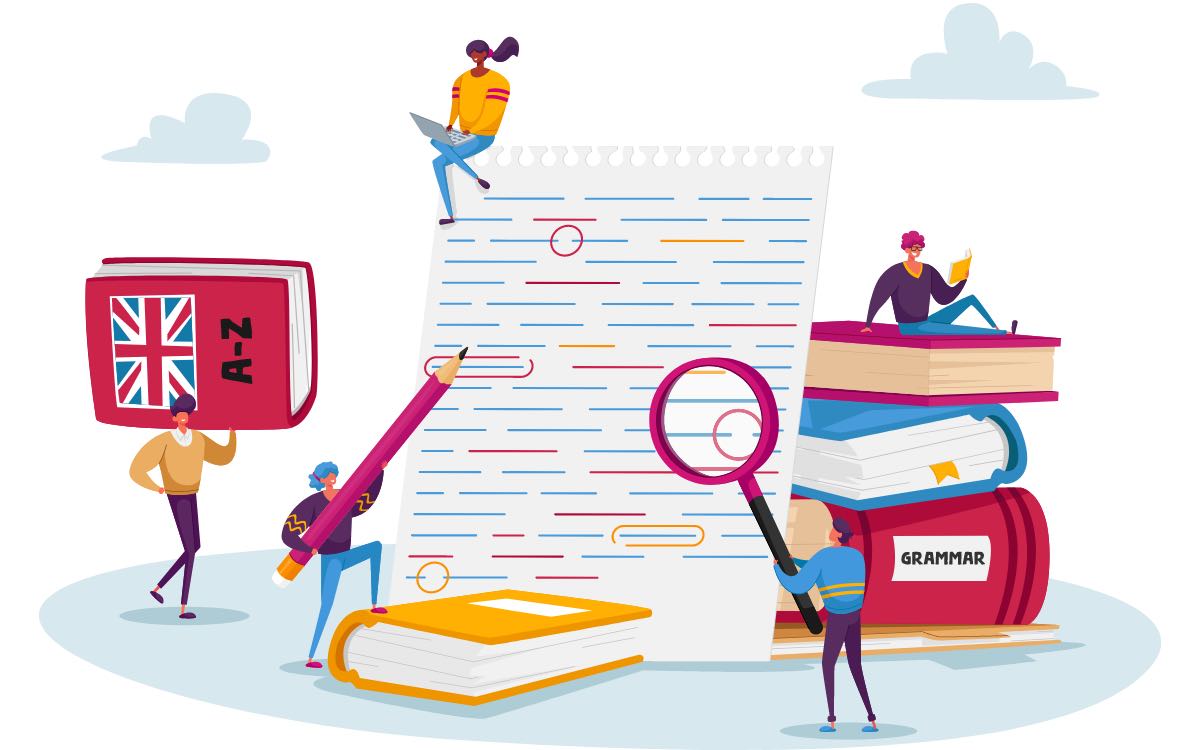 Students frequently need support from experienced and qualified trainers to identify their mistakes, so they can learn from them and never make the mistakes again. That's one of the most effective methods to advance their skills faster.
1. Our trainers
Our experienced and qualified trainers will meet the below requirements.
TESOL, CELTA, or other teaching certificates,
At least 03 years of teaching experience,
At least a 135 (or equivalent result such as IELTS 7.5 Band) Overall DET certificate and 130 in Production sub-score.
Therefore, apart from instant feedback on the DET Practice Platform, we support students correct their mistakes and suggest new ways to express their ideas.
2. All the benefits
In our Correction Packages, you will receive all these benefits.
Experienced and qualified trainers will evaluate your Speaking practices based on several aspects, including Grammatical accuracy, Spelling, Lexical sophistication, Lexical diversity, and Acoustic features (this one is only applicable to Speaking practices).
We recommend new ways to express your ideas using collocations, linking words, idioms, and phrasal verbs to aim for higher scores. After submitting your question and answer, you will get our feedback in 02 working days, not including weekends.
You can ask as many questions as you like to clear all your concerns.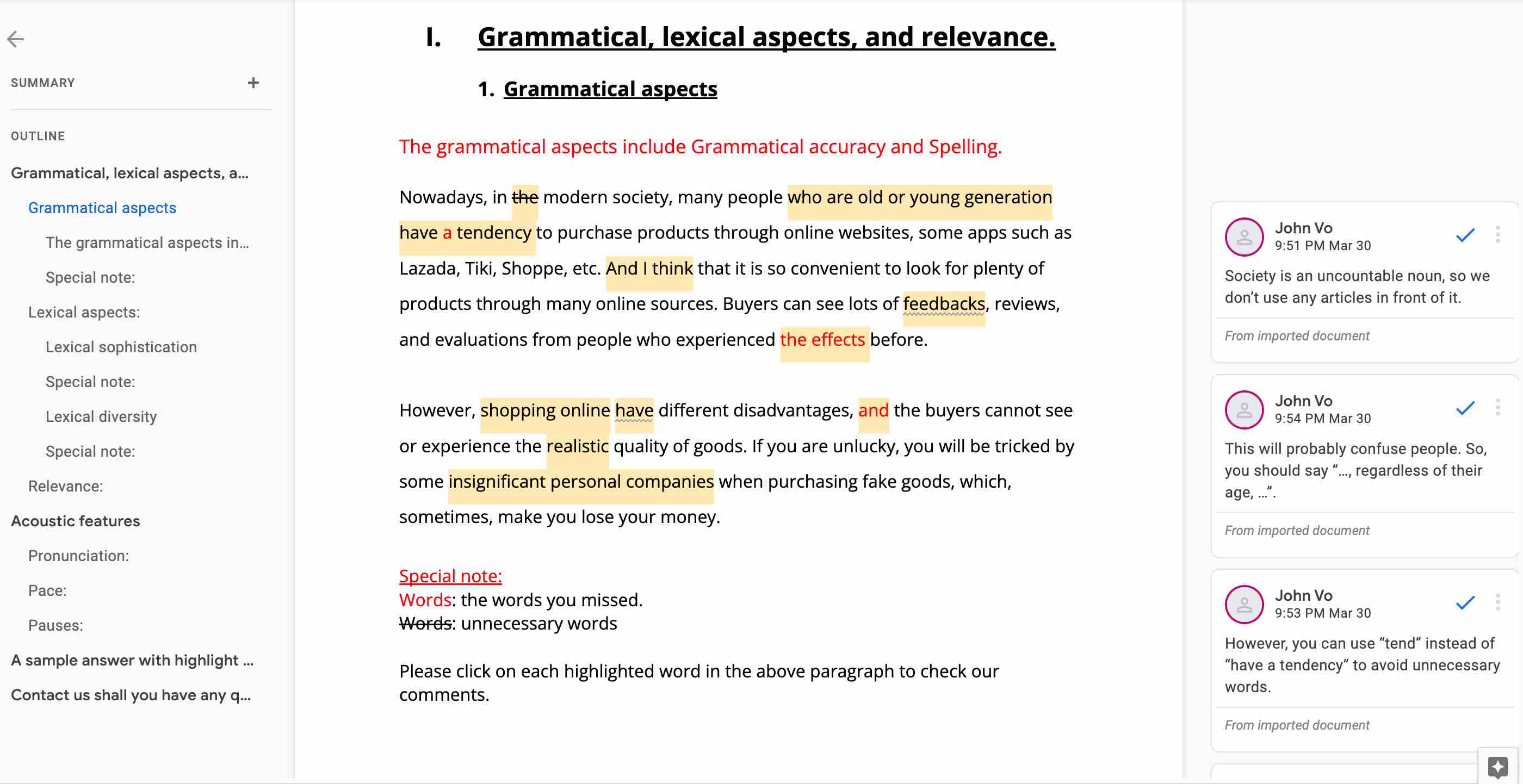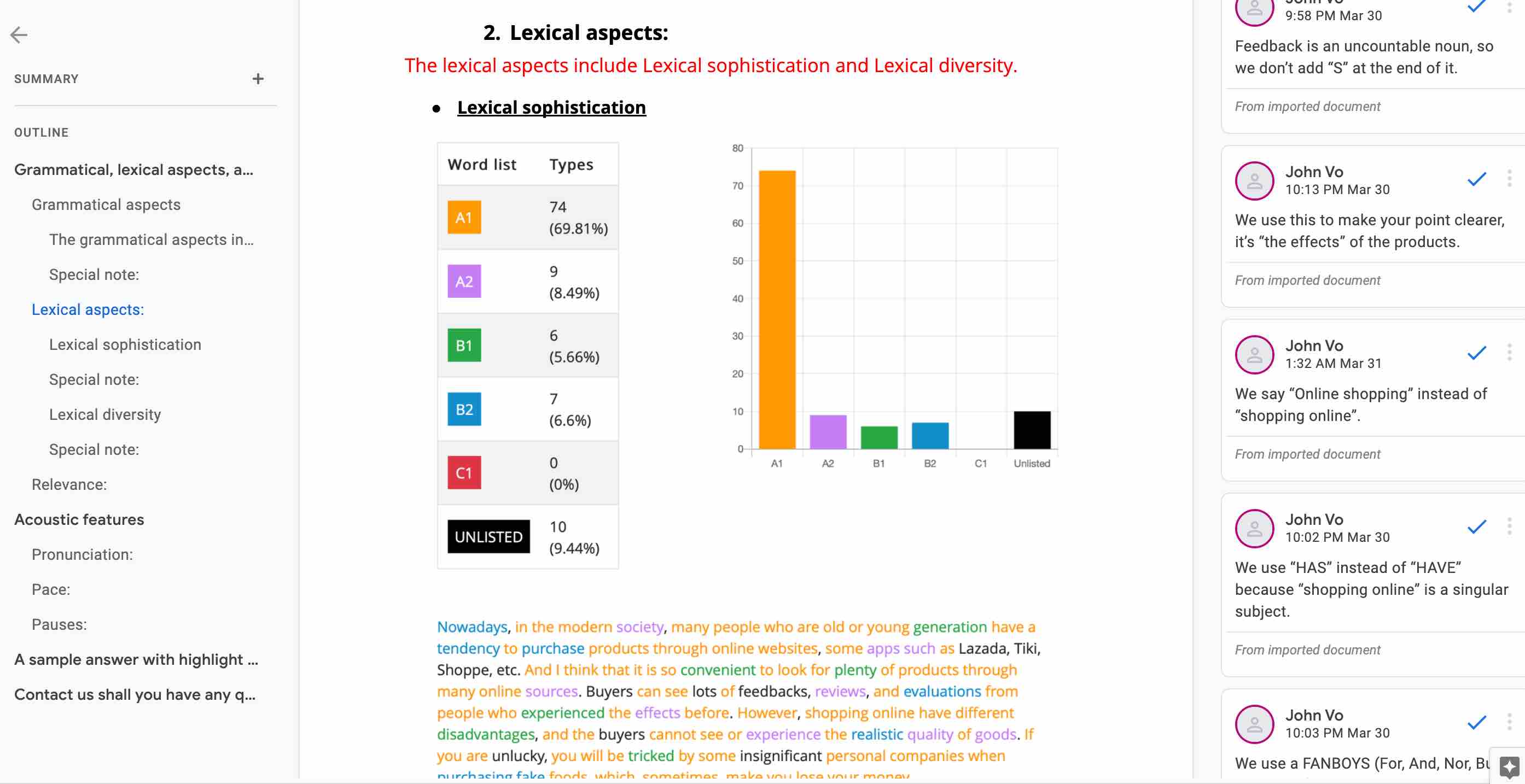 3. Correction sample
You can review our Speaking correction sample below:
We will assess your Writing practices the same way we do for Speaking questions. However, the Correction will not include the Acoustic features, which are only used for Speaking questions. Again, please note that after submitting your question and answer, you will get our feedback in 02 working days, not including weekends.
In order to get the most out of our feedback, we strongly recommend you practice the questions again once you clarify all concerns. The more you practice, the better!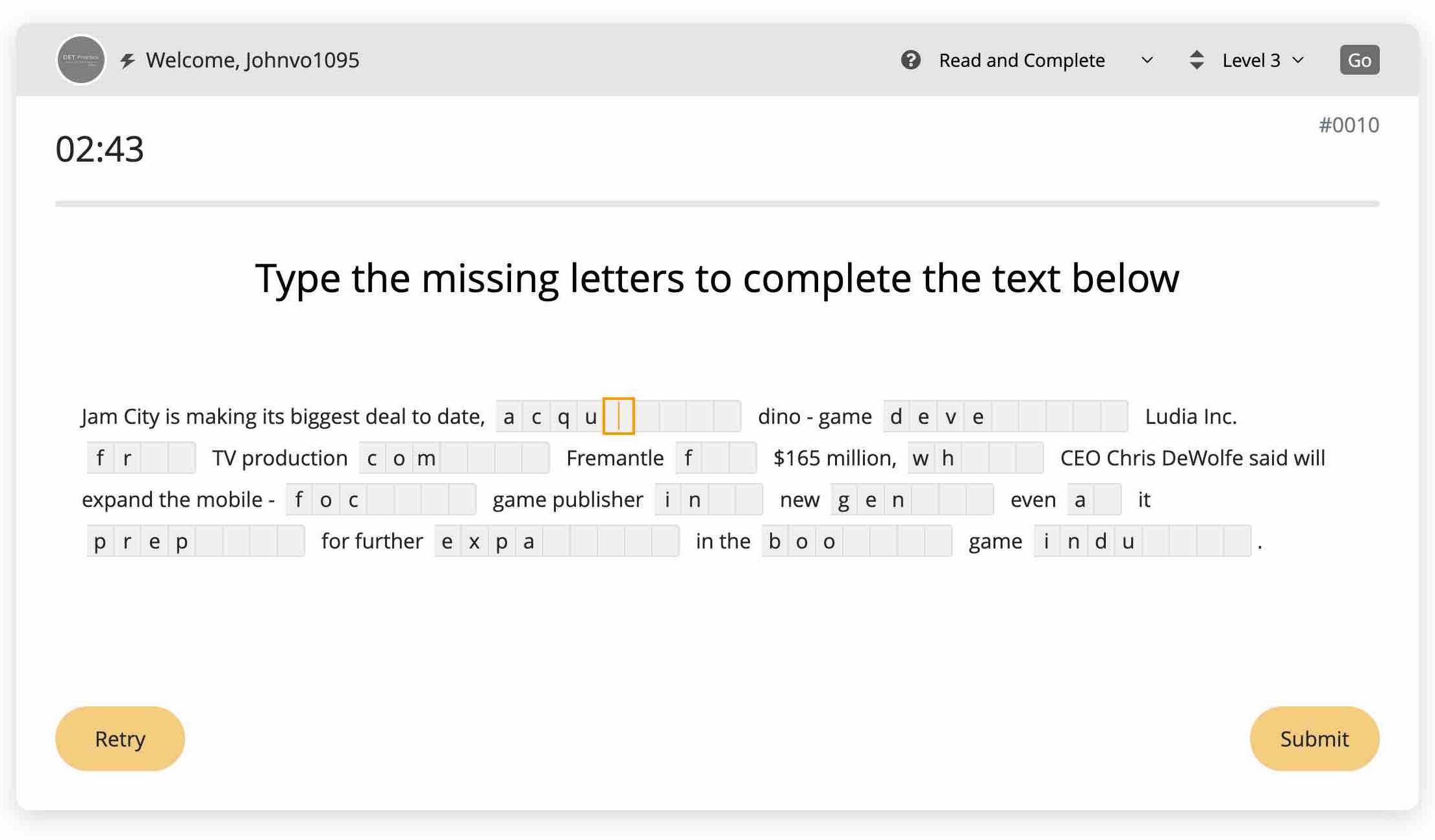 Go to our Practice Platform and start boosting your skills!
You can also check our automatically correcting systems right here.