December 10,2022 | 13:16 PM
It's always difficult to prepare for anything new, especially when it comes to English proficiency tests such as the Duolingo English Test. Suppose you are a newbie and looking for ways to prepare for your DET. No worries, we have got you covered with our simple five (05) steps to help you achieve your desired scores.
If you prefer watching YouTube videos, click here to explore all 05 Preparation steps.
1. Get to know DET's fundamental information
It's a fact that we cannot do anything without understanding something deeply. In the Duolingo English Test, test-takers need to completely comprehend all question type formats and rules to ensure certified results, especially how all questions are scored.
Regarding all question type formats, they are prerequisite to move to step 2 "Understand your current level" as students can (almost) fully show off their skills to have the most accurate result evaluating their current level.
Go to our Duolingo English Test blog category to study all things related to the Duolingo English Test.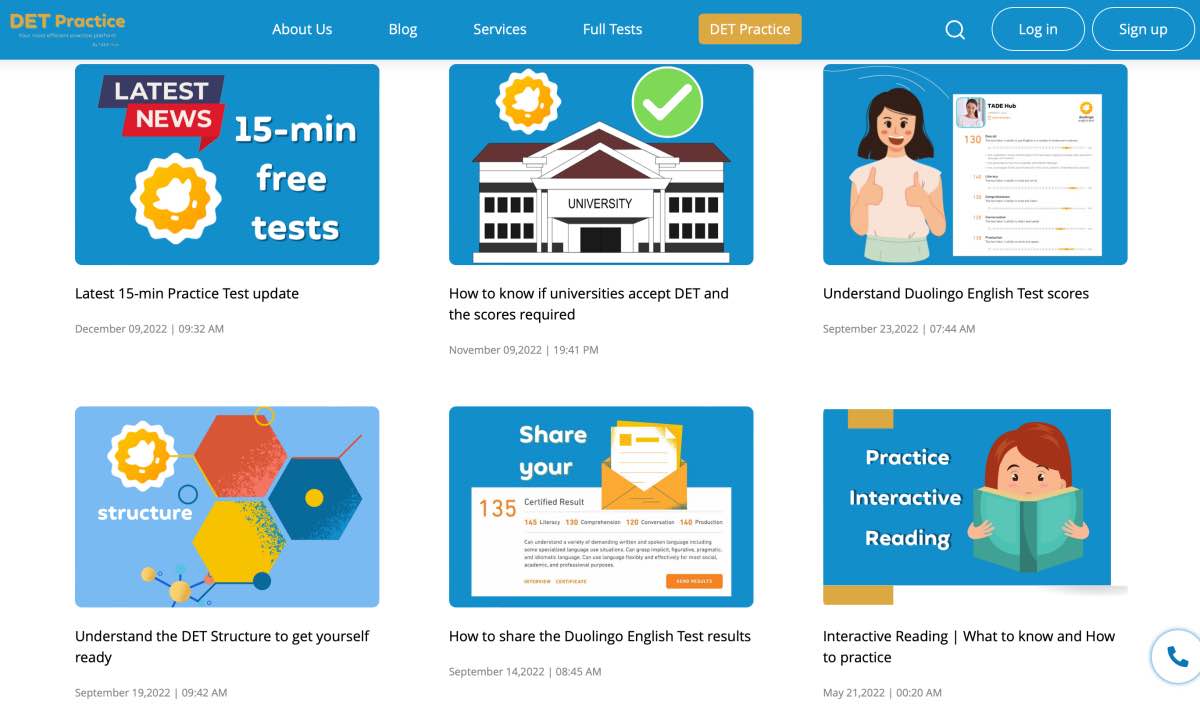 2. Understand your current level
Every single test-taker knows how many scores they need (including you) to get through the admissions process. But do you know your current level? Perhaps, you do; however, how is the collocation to the DET scale? No one can tell unless test-takers take some practice tests to find out. We have the following free tests to share.
30-min Practice Test:

A free test offered by the Duolingo English Test that lasts for around 30 minute, and test-takers may (or may not) experience all question types. Nevertheless, because it's a 30-min practice test, it doesn't thoroughly reflect students' scores in their real tests. The only purpose is to help students get to know all question formats, not for preparation

.

1-hour Practice Test

: Yes, this is also free and offered by the DET Practice Platform – TADE Hub. In this free full Duolingo English Test, test-takers receive all below benefits:

Same

order as real tests:

Our Academic team had taken the DET countless times, so we put questions in a similar order to offer test-takers the most similar experience when they take the real tests.

Same number of questions:

To have a more accurate estimated score, we need enough questions. Test-takers have a similar number of questions to real tests.

Estimated scores:

After submitting the test, test-takers immediately receive overall, sub, and question type estimated scores that help students identify their weak question types and improve them later.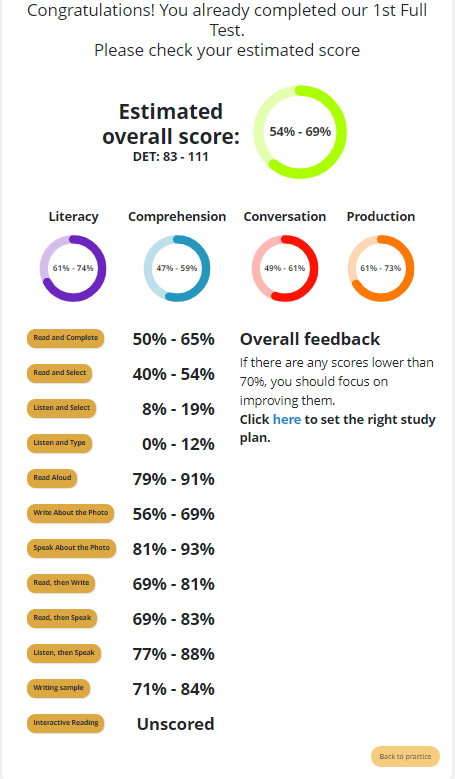 This is your guide to take a 1-hour free test.
3. Create a detailed study plan and commit to it
At this point, test-takers already know their desired scores and levels. For example, Student A wants to get a 120 overall score, and her level after taking a 1-hour full test is 90 – 125.
Most of the time, test-taker certified score will be close to the lowest end – 90. In order to get a 120 overall score, we need to improve the 25-30 score gap, and this's not an easy task. The following compared table is from Cambridge research showing how long we need to improve our scores.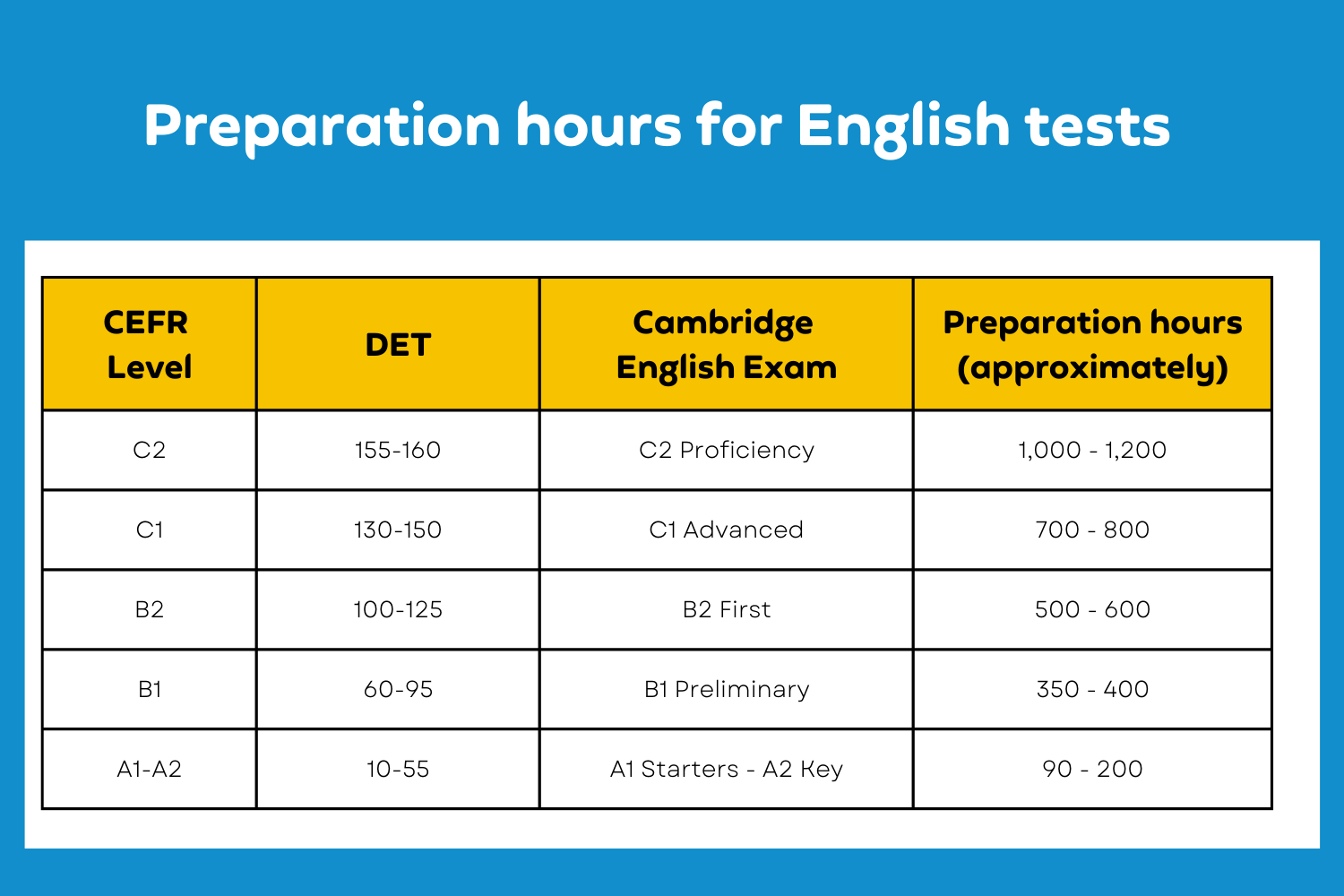 In our example, improving from 90 to 120 DET overall, it's the same as moving from B2 to C1 in the CEFR. That being said, we need around 200-250 guided training hours to achieve our goals.
Hey! Don't stress out! 200-250 training hours could be from your everyday reading, practice on the DET Practice Platform, and listening as well. If we have 60 days to prepare, then we need five (05) training hours six out of seven days per week – let yourself relax one day. Let's divide five training hours into different practice categories. Please remember that you create your own plan by following our suggestions:
Get to know more words:

Reading and Listening to English conversations and news on a daily basis is the best way to get to know more words. In Read and Select, Listen and Select that we only need to know the word letters and pronunciation in order to pick real words. Within 60 days (most test-takers just have several weeks), we are able to know lots of new words. Test-takers can spend one (out of five) hours reading and listening.

Read US daily news

: Why only US daily news here? In Read and Complete, we can only use American English to fill out the blanks. Therefore, students should focus on reading US news to get familiar with all American words to ensure the highest score for all Read and Complete questions. Besides, this activity also helps test-takers get to know more words. Students can spend more than 30 minutes reading US daily news on Forbes, The New York Times, NPR, and so on.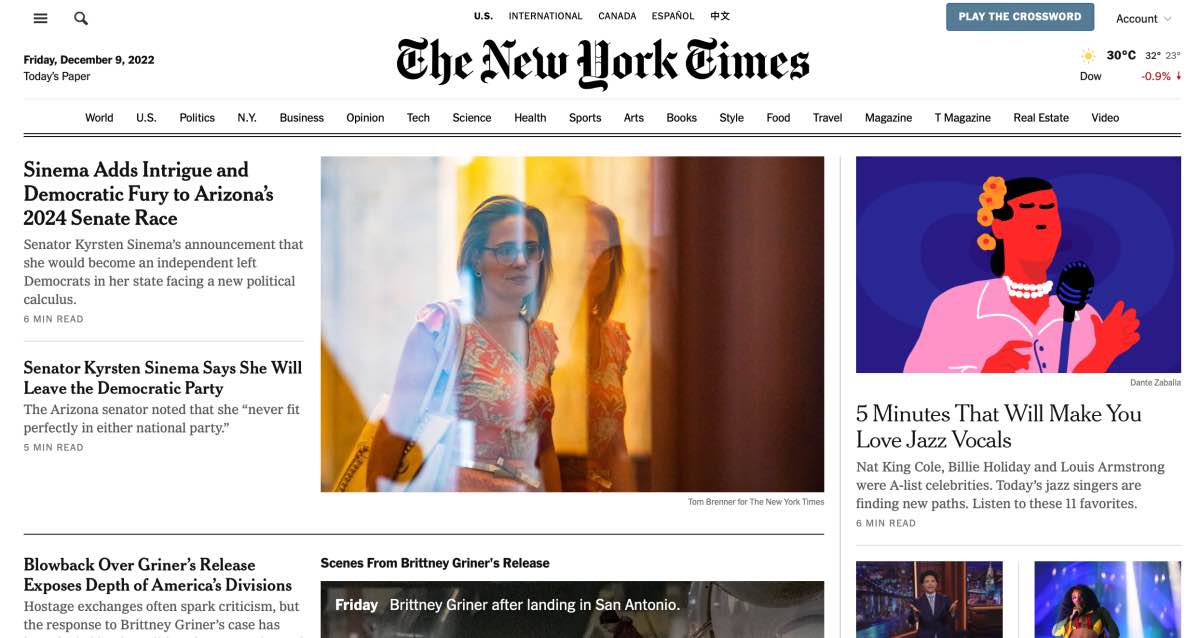 Find a speaking partner

: In some countries such as India and the Philippines that English is just like their mother tongue, so they use English on a daily basis. But in other countries, such as Vietnam, students don't have environments to practice English speaking day in and day out; thus, finding a speaking partner will help a lot in practicing Speaking-Listening and improving Interactive skills. In this activity, speaking for 30-60 minutes a day is our goal to pursue.

Improve writing speed

: This is an online test that we must take on our computer or laptop. In other words, writing speed is truly vital to aim for high scores in all writing question types, including Write About the Photo, Read then Write, and Writing Sample. Let's combine this suggestion with the last.

Practice on the DET Practice Platform:

The platform offers thousands of practice questions and at least ten Full DETs to help students improve their scores and, of course, their writing speed when they put effort into practice. The most important feature is

instant feedback

that the DET Practice Platform evaluates test-takers answers based on Fluency, Grammatical Accuracy, Lexical Diversity, Lexical Sophistication, and Acoustic Features (Pronunciation). Feel free to take a look at

this video sample feedback

.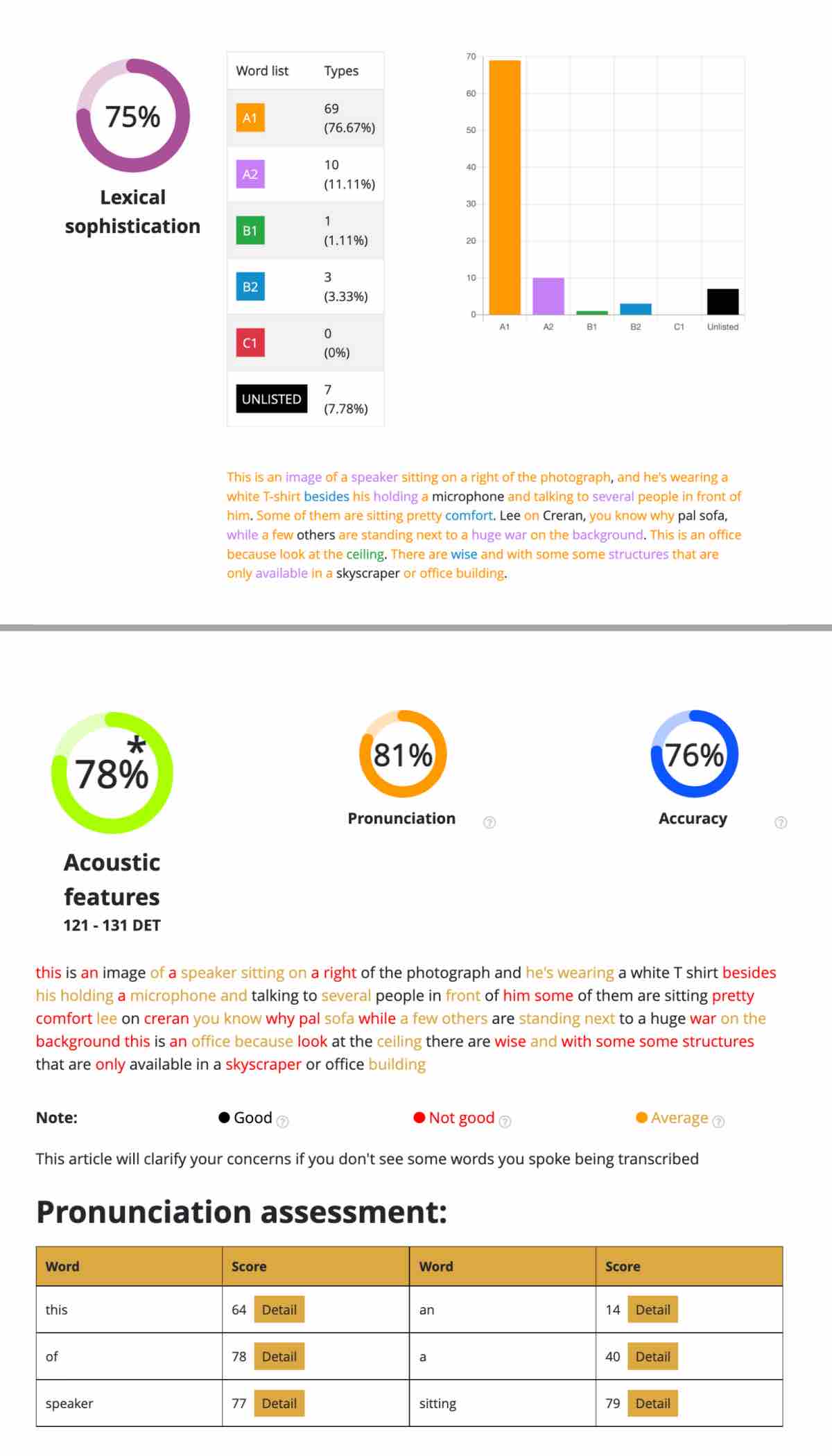 With the following practicing plan, test-takers may spend 2-3 hours per day.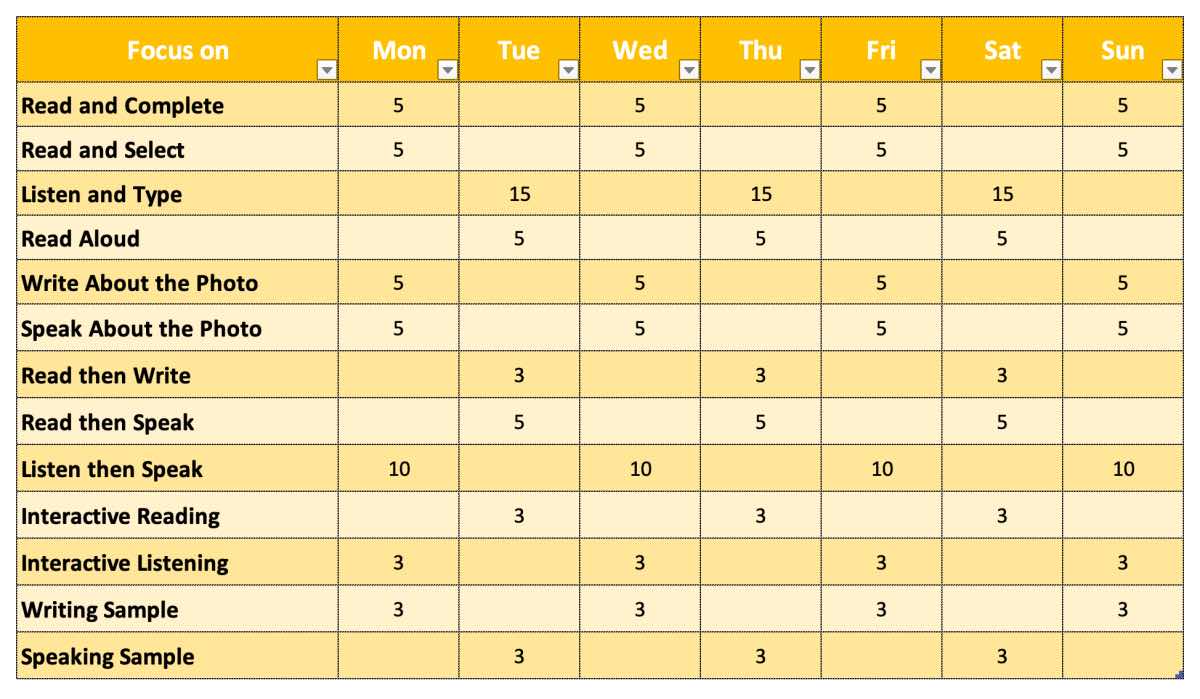 The everyday practice includes Question types with correct answers and Open response question types to make it balanced for test-takers DET preparation journey. Test-takers are welcome to practice more if they can as long as they utilise all instant feedback to learn from their mistakes and avoid similar errors in the next practice questions.
Test-takers should study Tips and Strategies for all question types in the DET on-demand Preparation course to increase their chances of achieving desired scores, which offers 23 training videos in addition to other benefits. The course is brought to test-takers by a ten-year teaching experienced trainer from Australia. Let's explore all course benefits right here.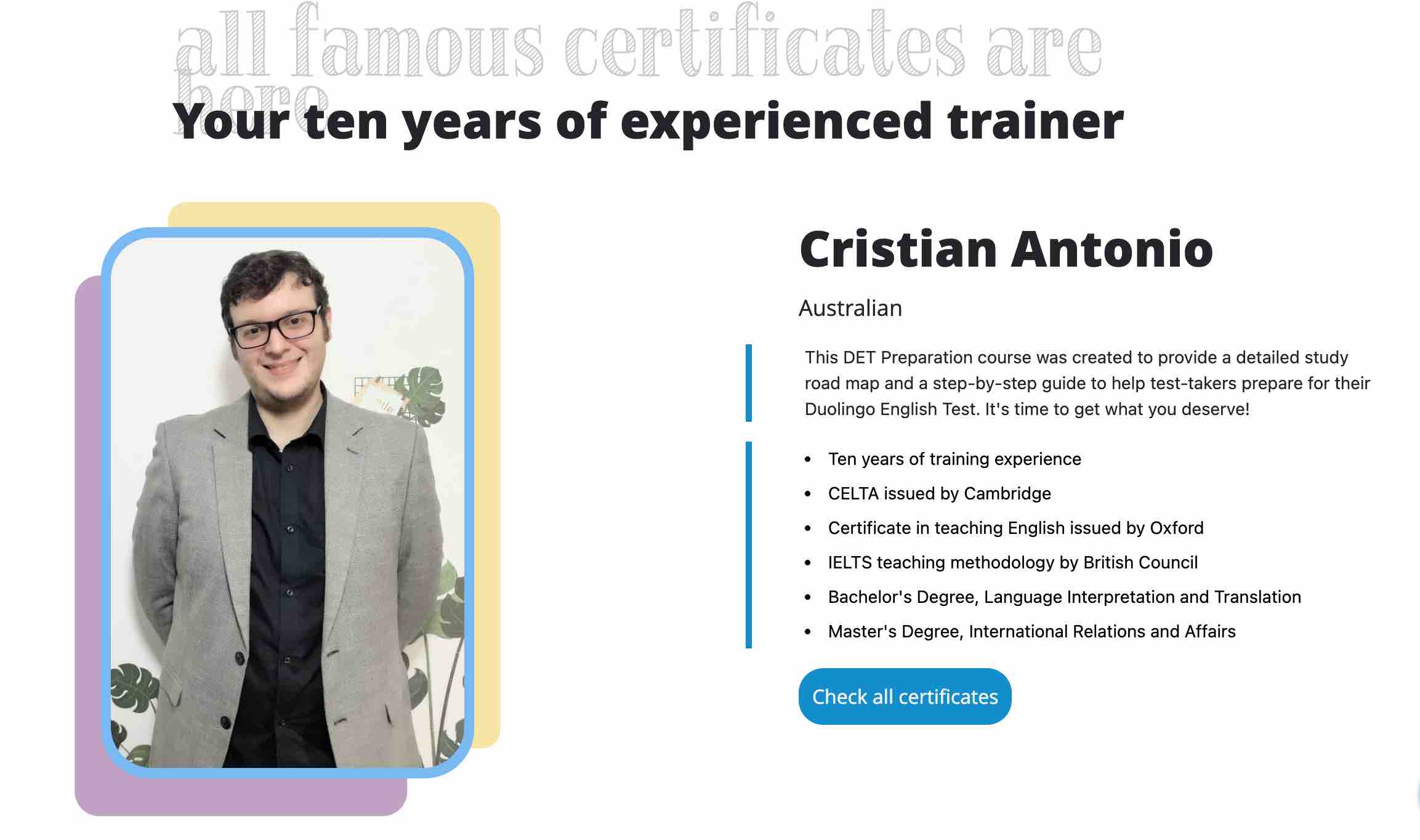 4. Take 1-hour Practice test every week
At the time this article was published, we had at least 15 Full DETs to help students keep track of their progress. At the end of every practice week, students should take one Full DET to see how far they have improved in one week in order to revise the study plan if needed and make it more practical in achieving their desired score.
All 15 Full DETs are in the Premium account, so why don't we utilise them all? It's time to experience everything in our DET Practice Platform and take one Full Test for free.
5. Utilise all three tests in a 30-day period
We only want to head up with all test-takers that most students need a second time to get what they want as a rule in the Duolingo English Test (updated on December 2022) that test-takers can buy up to 03 DETs in a 30-day period. To avoid misunderstanding, buying up to 03 DETs in a 30-day period means that students can have up to three (03) certified results. Some test-takers are allowed to take the test again for free because they look away from the screen for too long or move their pointers out of the testing window. In this case, we only count one (01) certified result, so they have two (02) other certified results in a 30-day period since they take the first one.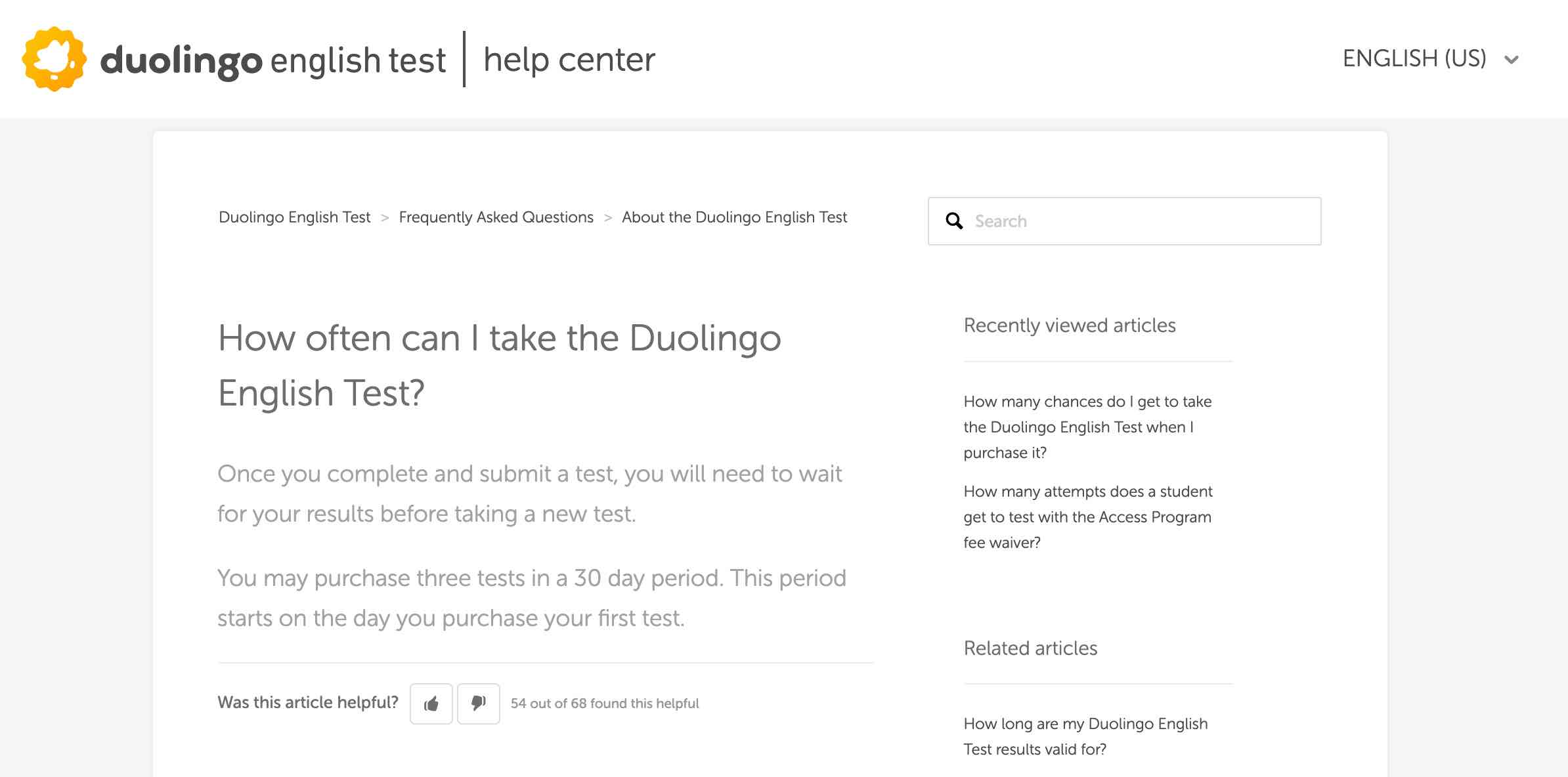 We have come to the end of this 05-step Duolingo English Test preparation for beginners. Please don't wait until the last moment, as we see most students only have a few weeks, and they want to improve the 20-30 score gap. That is impossible. The DET is no different from other English proficiency tests such as IELTS, TOEFL, and PTE, so test-takers need to have a proper plan to get what they want. Besides, we value integrity and truthfulness as Duolingo does; therefore, we will not answer or support any test-takers who have a bad intention to cheat the test. Our last piece of advice is never to think of cheating on a test. If violated, test-takers will immediately be banned permanently.
Now, it's time to hit the books!