February 15,2023 | 08:39 AM
It's super simple to answer the question, "How to take the DET?". Yes, we go to the official Duolingo English Test website, buy the test, and take it at any time we like. That's it.
However, we will guide test-takers step-by-step to take it. Even more, we'll be sharing all the materials test-takers need to get themselves ready for the Duolingo English Test.
How to take the DET?
Step 1: Go to the Official Duolingo English Test website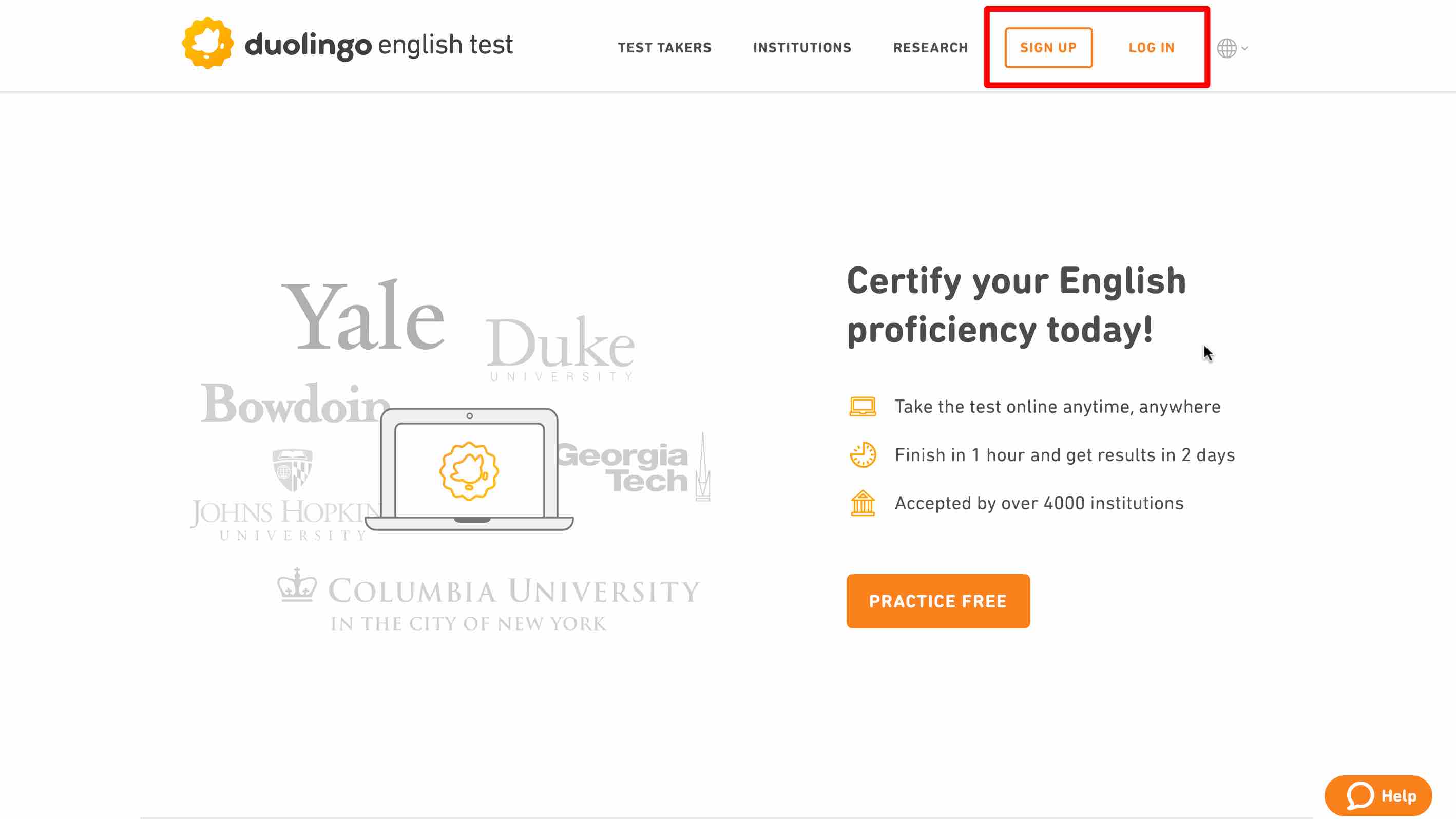 Click LOG IN or SIGN UP if students haven't got accounts yet.
Step 2: Click BUY to get your DET attempts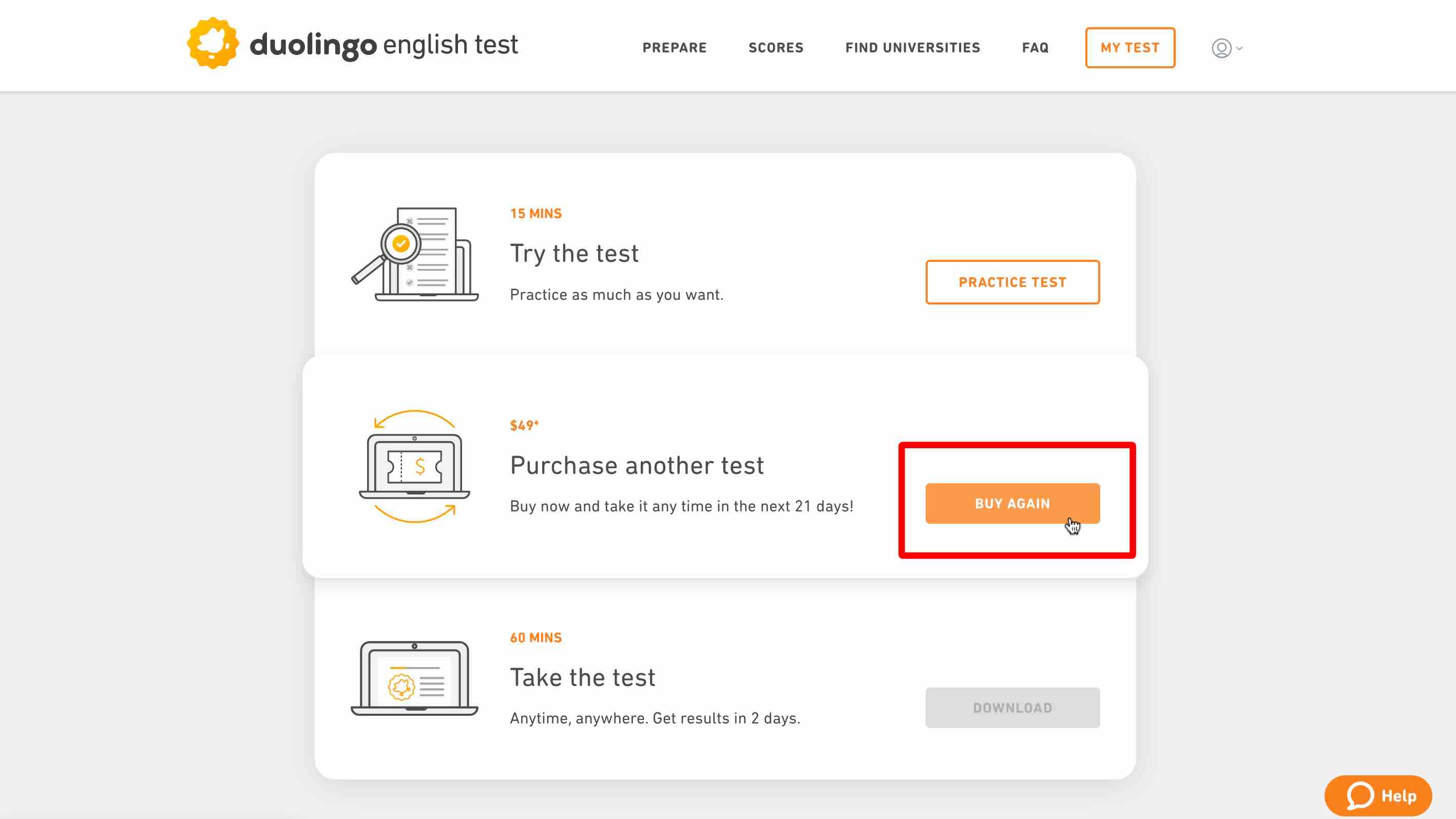 Step 3: Choose your package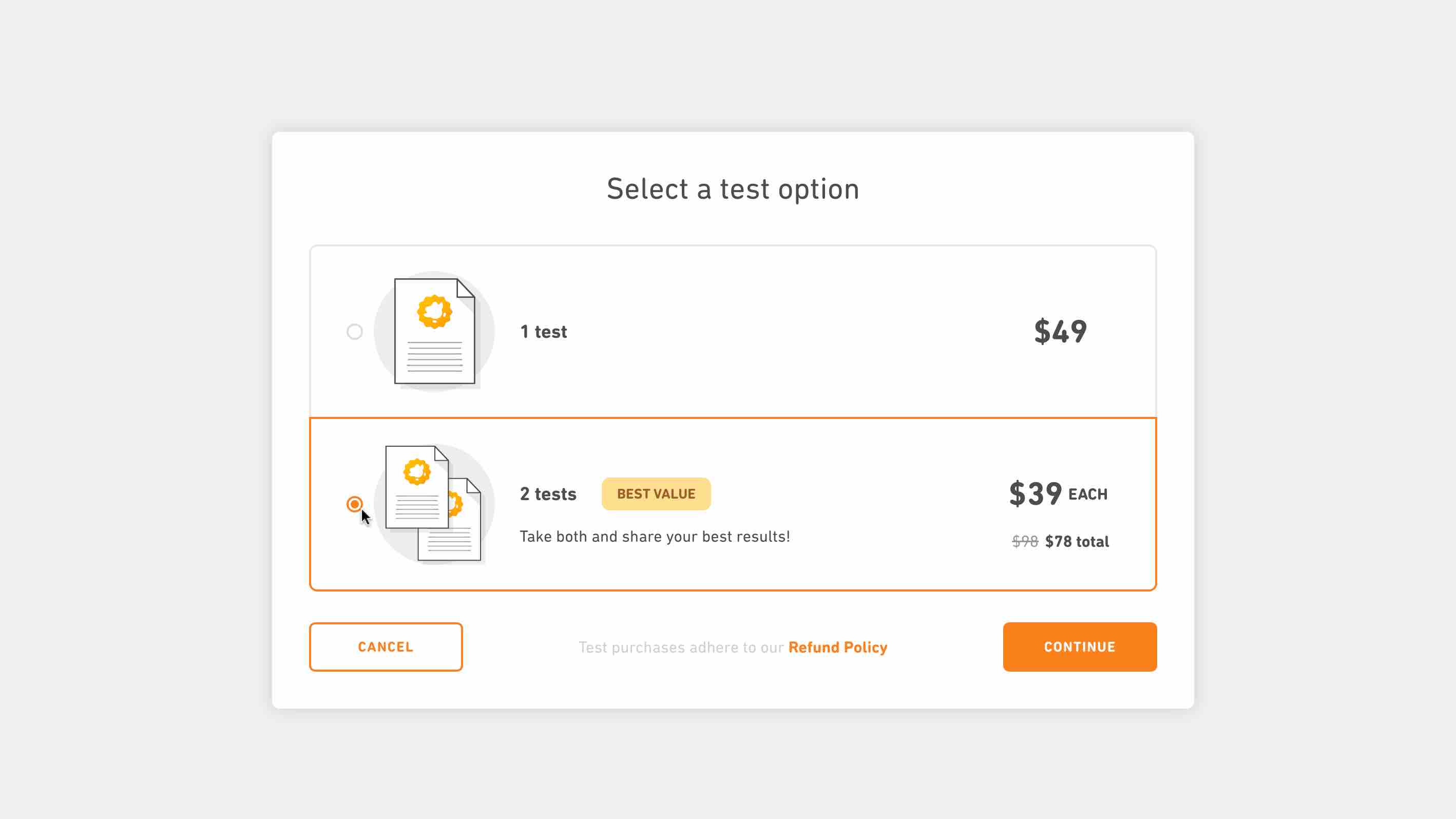 If students can afford it, we strongly suggest students buy a package of two tests because, most of the time, test-takers find it hard to get their desired DET scores on their first test. Moreover, buying two tests also helps us feel more confident taking them as we know for sure that there's another chance to get what we want.
After picking your suitable package, click CONTINUE to buy them.
What DET Practice materials do you need?
Some test-takers only need to know the test format as their English skills are advanced. On the contrary, the majority of students find it extremely challenging to pursue their dream scores. As a result, here we have some suggestions to solve your problems.
Free content on YouTube

: There are lots of teachers providing free Duolingo English Test practice materials on YouTube. Students find all materials with some keywords, such as DET Practice questions, DET Practice Platform, Full DET practice tests, etc.


Paid practicing materials on the DET Practice Platform

: There are several platforms that students can utilise to practice regularly, including the DET Practice Platform from TADE Hub or DET Ready from teacher Luke and others. Before deciding what platform to practice, we strongly suggest test-takers find all advantages and disadvantages of each platform to support their DET Preparation journey.

Students can always try our DET Practice Platform for free every day. Let's go there and experience your most effective platform.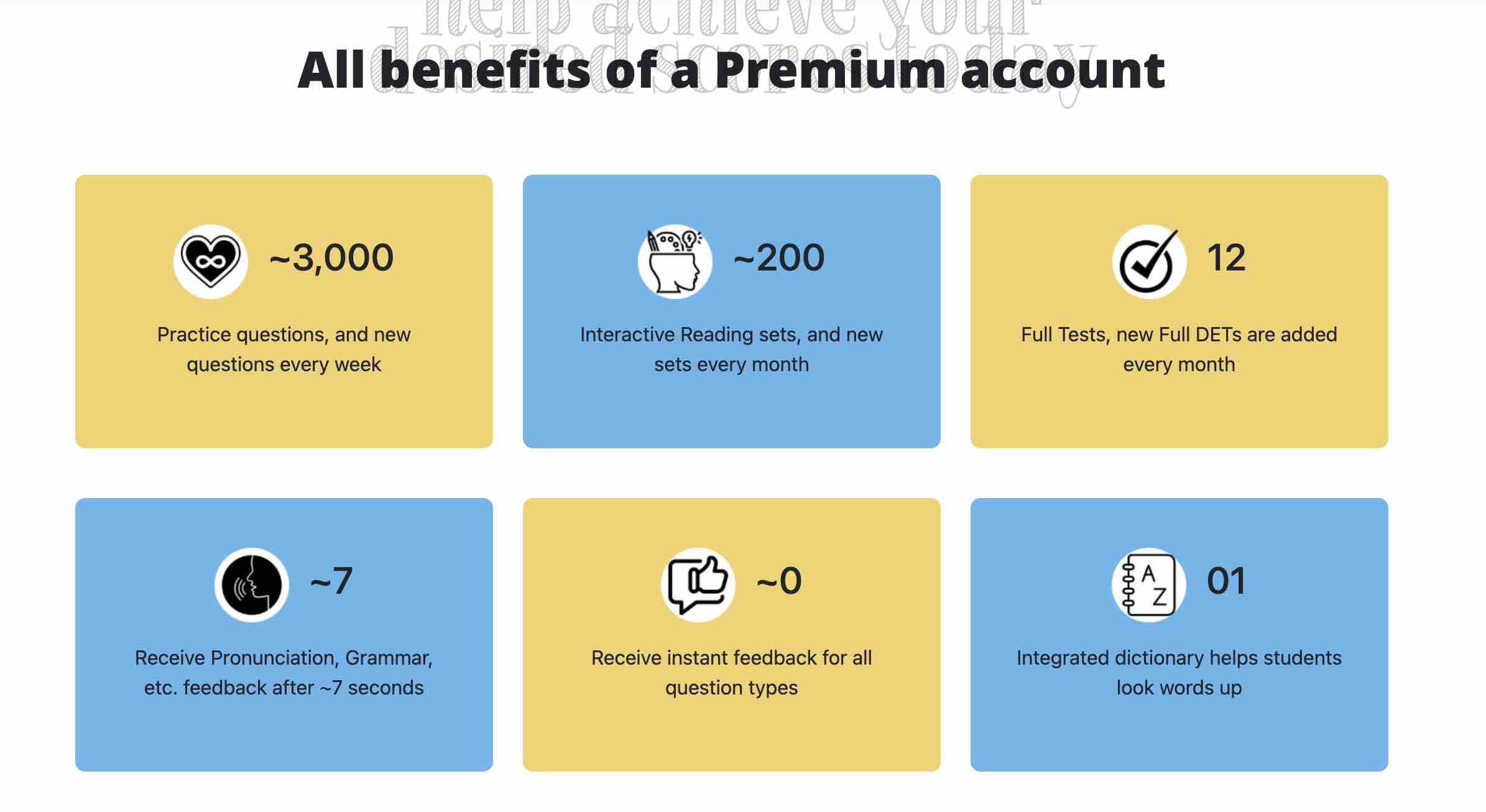 Duolingo English Test preparation courses

: Students can find some DET Preparation courses on Udemy, DET Ready, or our Full on-demand preparation course. Again, some courses are only about one question type, but some courses include strategies for all Duolingo English Test question types. As a result, course-takers should pay close attention to all details to get the most out of it.
Why would you need an on-demand DET Preparation course

?
Well, test-takers won't need it if they are confident in achieving their desired scores. In other words, test-takers' English skills are excellent, so they only need to understand the test format to get what they want. However, for those who need to bridge the gap of 10 scores or even more, Duolingo English Test preparation courses will be a great idea to prepare for the test. Our online DET Preparation course includes the following benefits: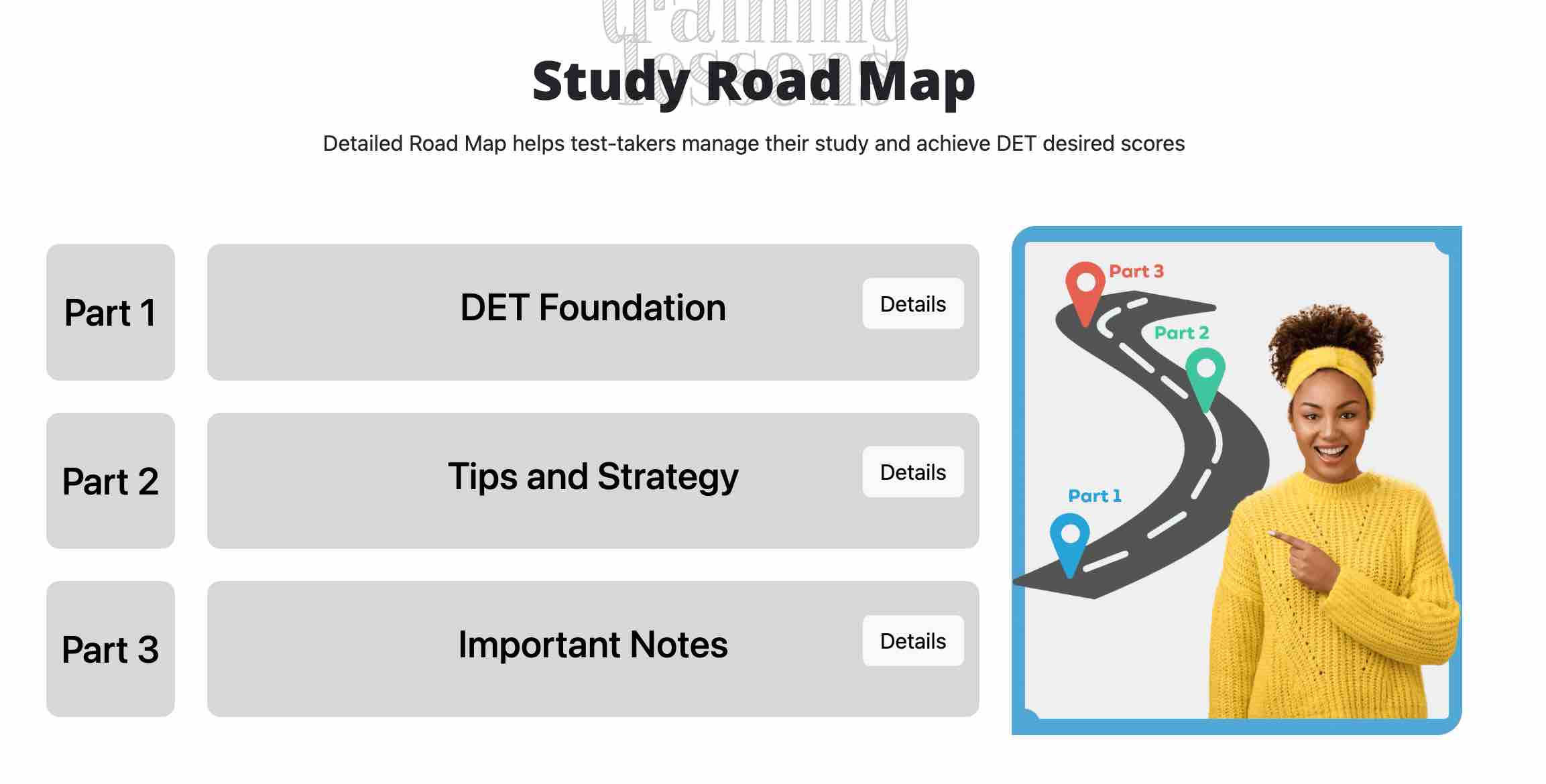 23 training lessons;

23 DET training PDF files;

At least 06 months of access;

Up to 90 days Premium account;

Up to 30 days of private support;

01 community only for course-taker;

English subtitle is ready!
Only Duolingo English Test materials will solve nothing but waste time and money. Because if we don't have a proper plan to prepare for the test on a daily basis, it's daydreaming, thinking of getting our desired scores.
Here is our five-step preparation strategy to help all test-takers create their study plans and commit to them. It's better to take a closer look at it before choosing what type of materials you need to prepare for the Duolingo English Test.