September 07,2022 | 18:38 PM
Welcome to DET Practice Platform Referral Program
Our mission is to support Duolingo English Test takers to achieve their desired scores. You can help us spread the word to support other students worldwide to make their dreams a reality.
To encourage you and others spread the word, we offer benefits to you and your referral friends in order to make your Duolingo English Test journey easier so you can get your DET Ready affordably and effectively.
Referral Program Benefits
Both you and your friends will receive the following benefits.
1. A 20% discount code

:
You and your friends receive different 20% discount codes, and you can use it once in 48 hours since you receive the code.
Encourage more friends to practice on the DET Practice Platform – TADE Hub to receive more rewards.
Note: Each account has a unique code only available for that account, so you cannot share it with others as they cannot use it. Once your friends register their free account, you both can check your unique discount codes as below, copy your code, and use get your DET Ready with the Premium account.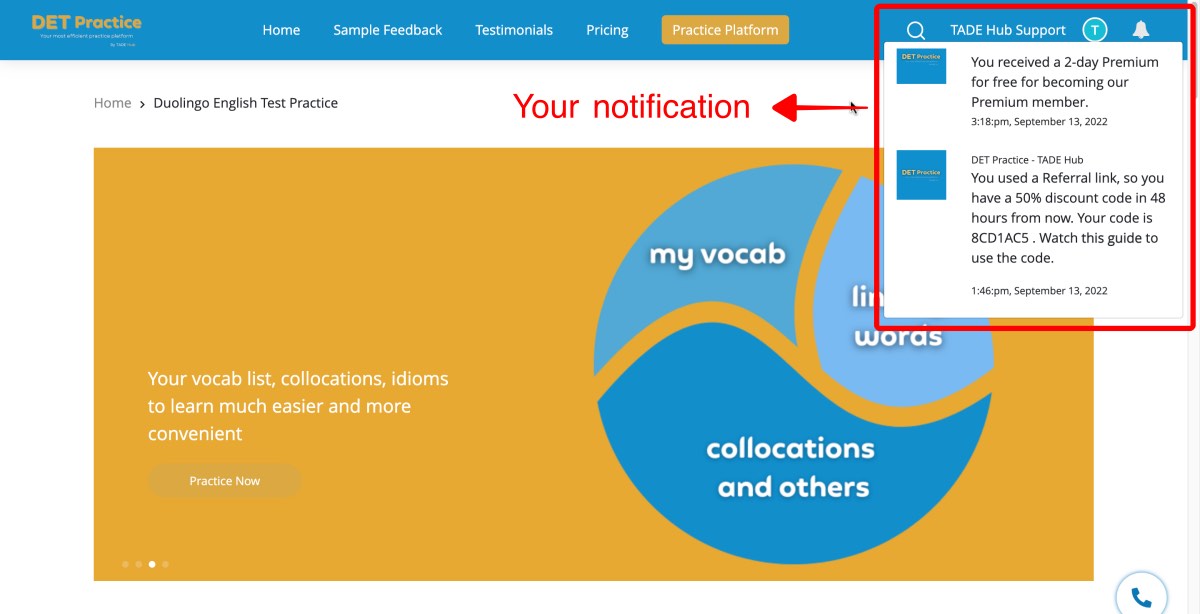 2. More Premium days:
When your friends purchase a Premium package, you and your friends will receive more Premium days.
Package 15 Days: Additional 03 days

Package 30 Days: Additional 05 days

Package 60 Days: Additional 10 days
If your friends purchase a DET Preparation Course package, you and your friends will receive more Premium days.
Basic package: Additional 07 days

Plus package: Additional 10 days

Super package: Additional 15 days
Note: Whenever your friends purchase Premium packages or DET Preparation courses in the future, you will also receive additional Premium days to your account. The extra Premium days will be added directly to your account.
How the program works
Go to your Personal Site and copy your unique link or code to share with your friends.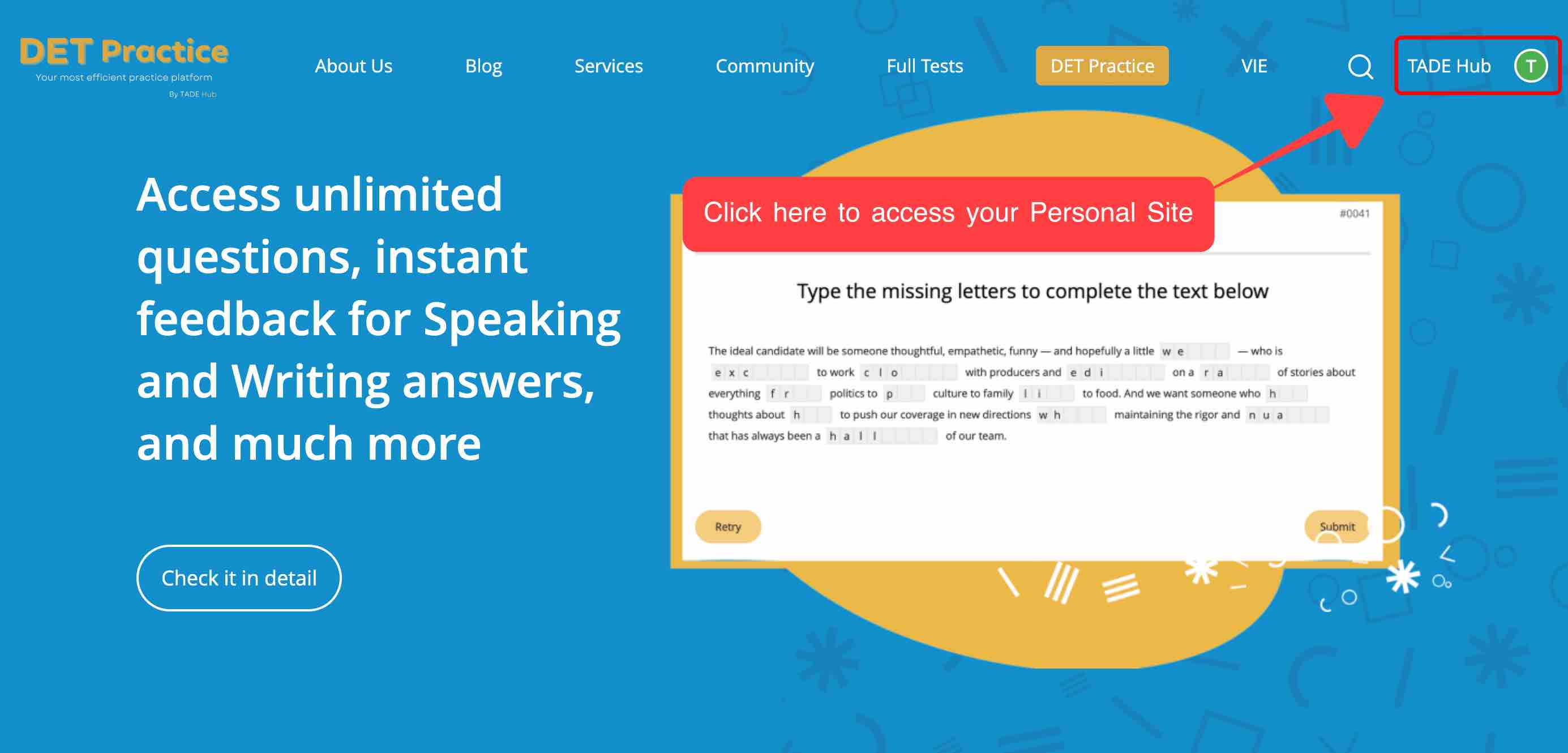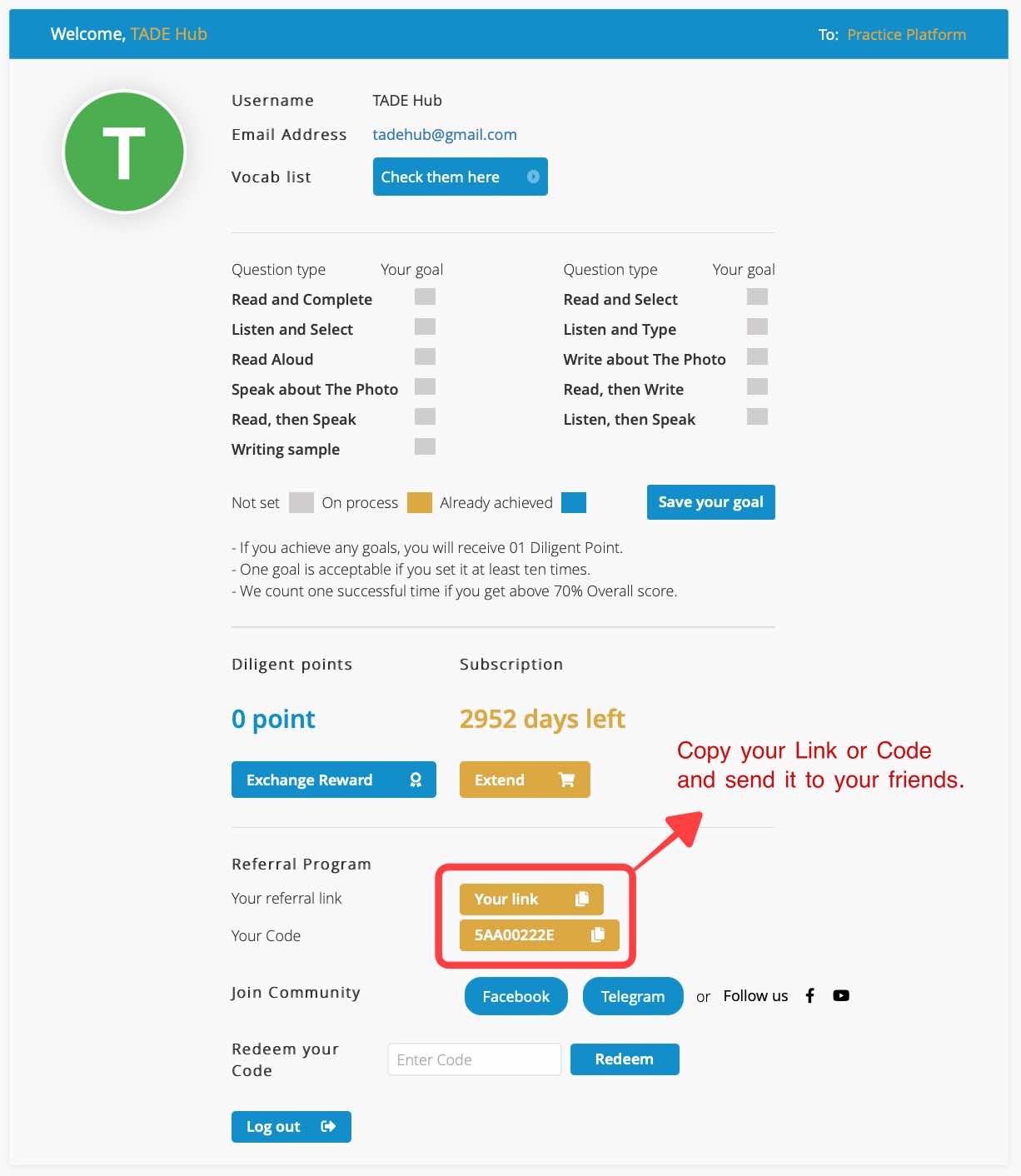 Step 2 -

Your friends register Free accounts:
Your friends register an account via your link or enter your code as follows.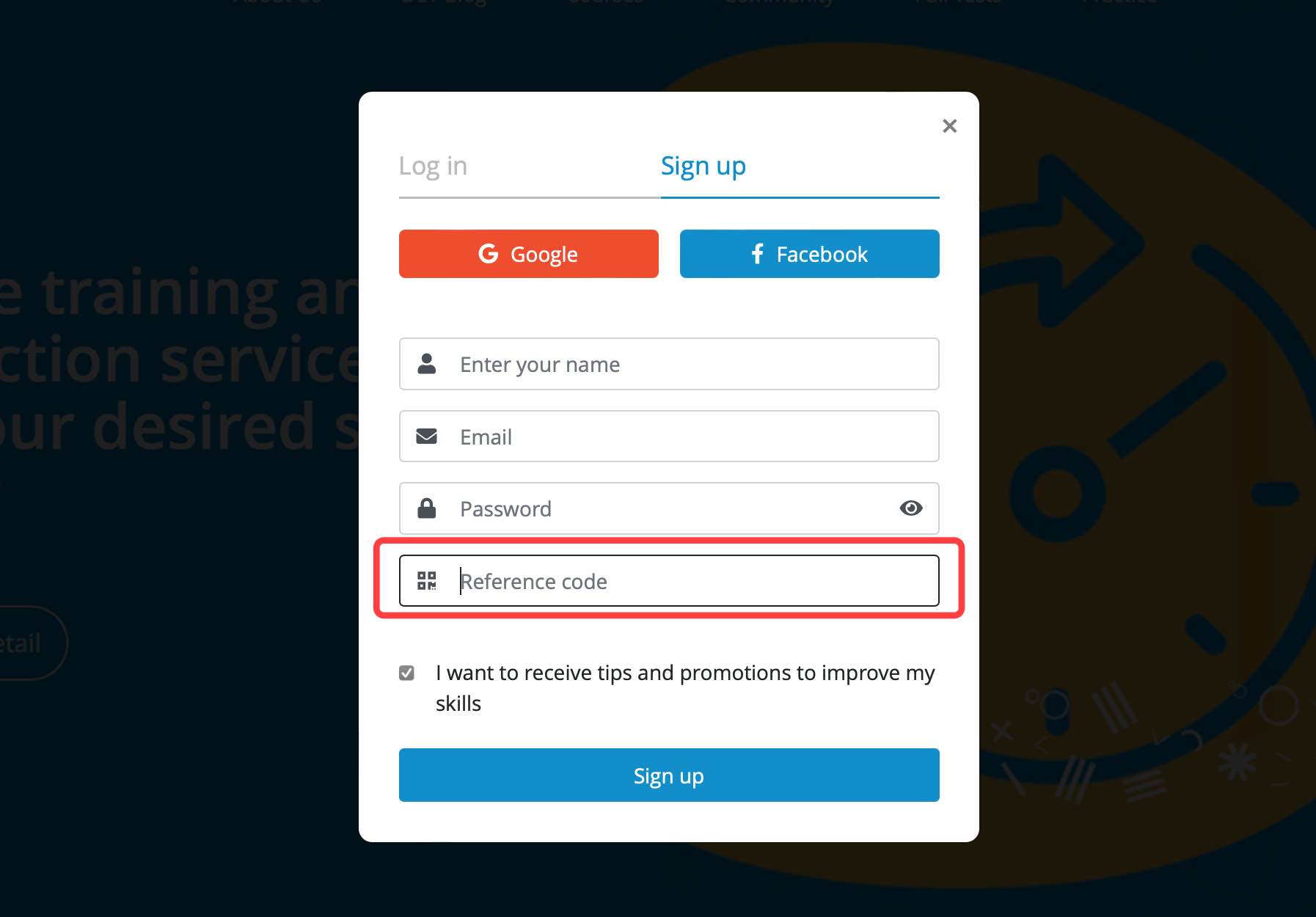 Step 3 -

Receive your gifts:
Both of you receive discount codes and additional Premium days.
Once your friend registers, both of you will receive discount codes. Furthermore, you two will receive additional Premium days if your friend purchases any Premium Packages.
Go to the DET Practice Platform Pricing and check all available Premium packages. Any Premium Package includes the following benefits.
At least 10 Full DETs (we will add more with no additional fee)

Thousands of practice questions

Hundreds of Interactive Reading sets

Read Aloud Feedback

Pronunciation, Grammar, and Spelling feedback;

Instant feedback for Speaking and Writing questions;

And so many more
Regarding instant feedback, we will evaluate your skills based on Fluency, Lexical Sophistication, Lexical Diversity, Grammatical Accuracy, and Acoustic Features (Pronunciation). Feel free to check the video sample feedback here.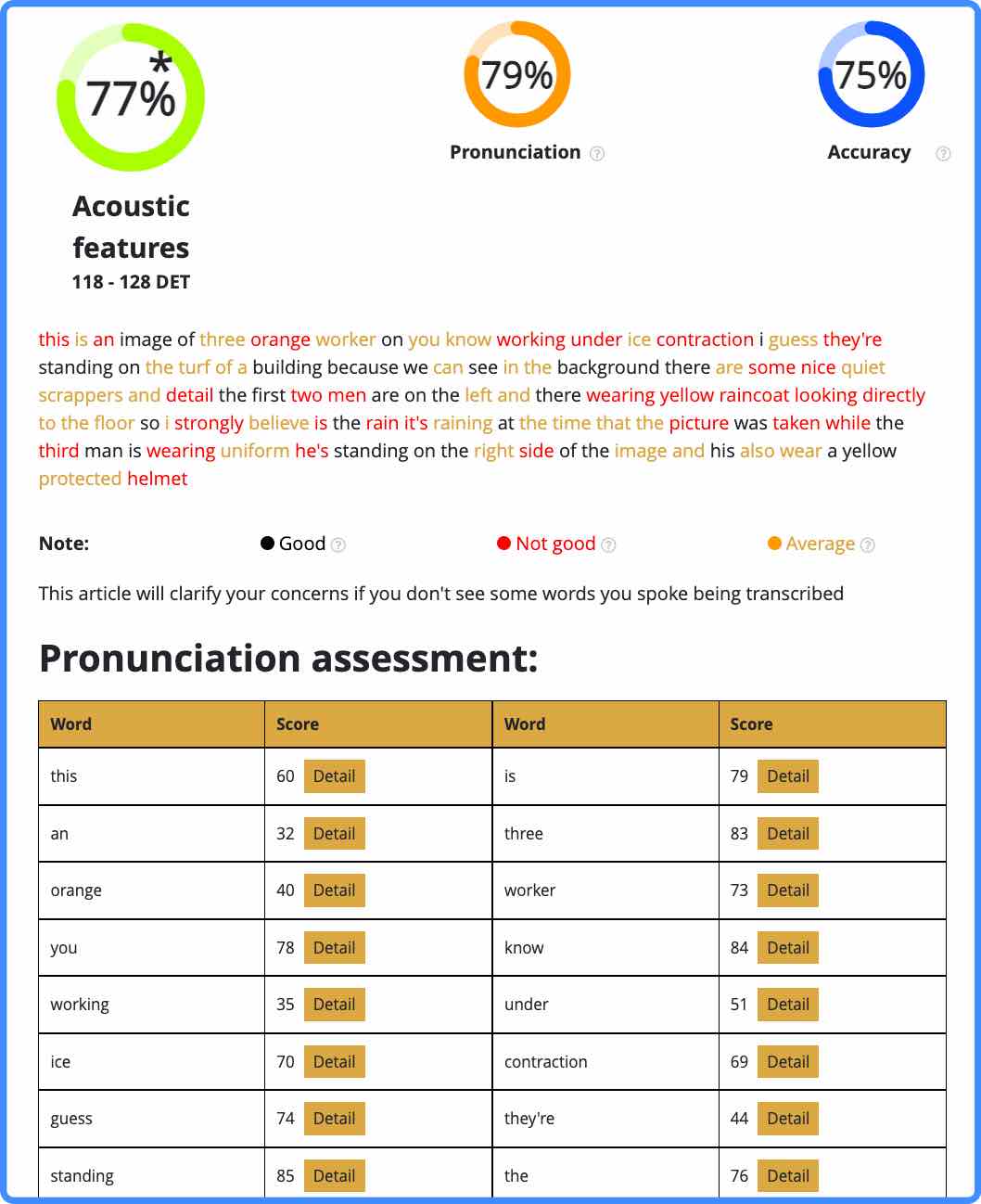 Go to your DET Practice Platform, share your Referral link or Code, and get your DET Ready together with your friends.