One of the most effective elements that help students improve their scores is FEEDBACK. Feedback comes after test-takers submit their practice answers, so they can learn from their mistakes and improve their skills next time.
We've updated a new feature named FEEDBACK HISTORY, which saves test-takers' feedback in 24 hours for Speaking question types, including Speak About the Photo, Read then Speak, and Listen then Speak, and Full Tests results.
For example, if a test-taker takes a 1-hour Full test on the DET Practice Platform – TADE Hub and receives the below-estimated scores (or feedback), test-takers most of the time can check them right after getting it. Otherwise, in case there are hundreds of other users requesting Full Test feedback at the same time, test-takers can check their Full Test feedback later on their Feedback History page.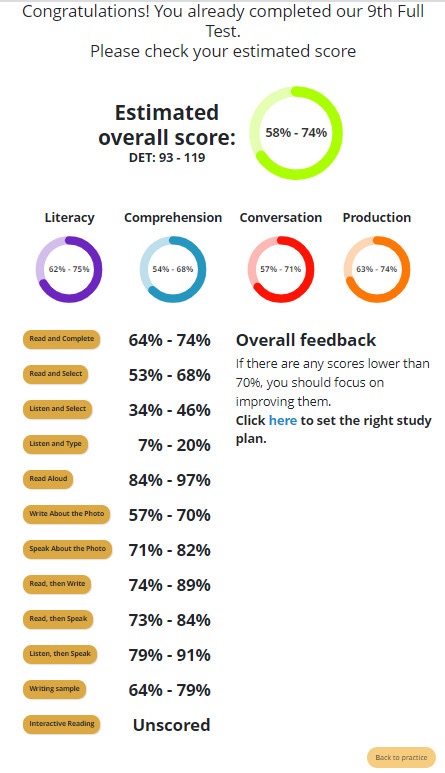 Students can re-check all feedback at any time later within 24 hours after the feedback appears. So kindly remember to save your feedback when it's still available!
Here is your guide to accessing your Feedback History page.
Step 1: Access your Personal site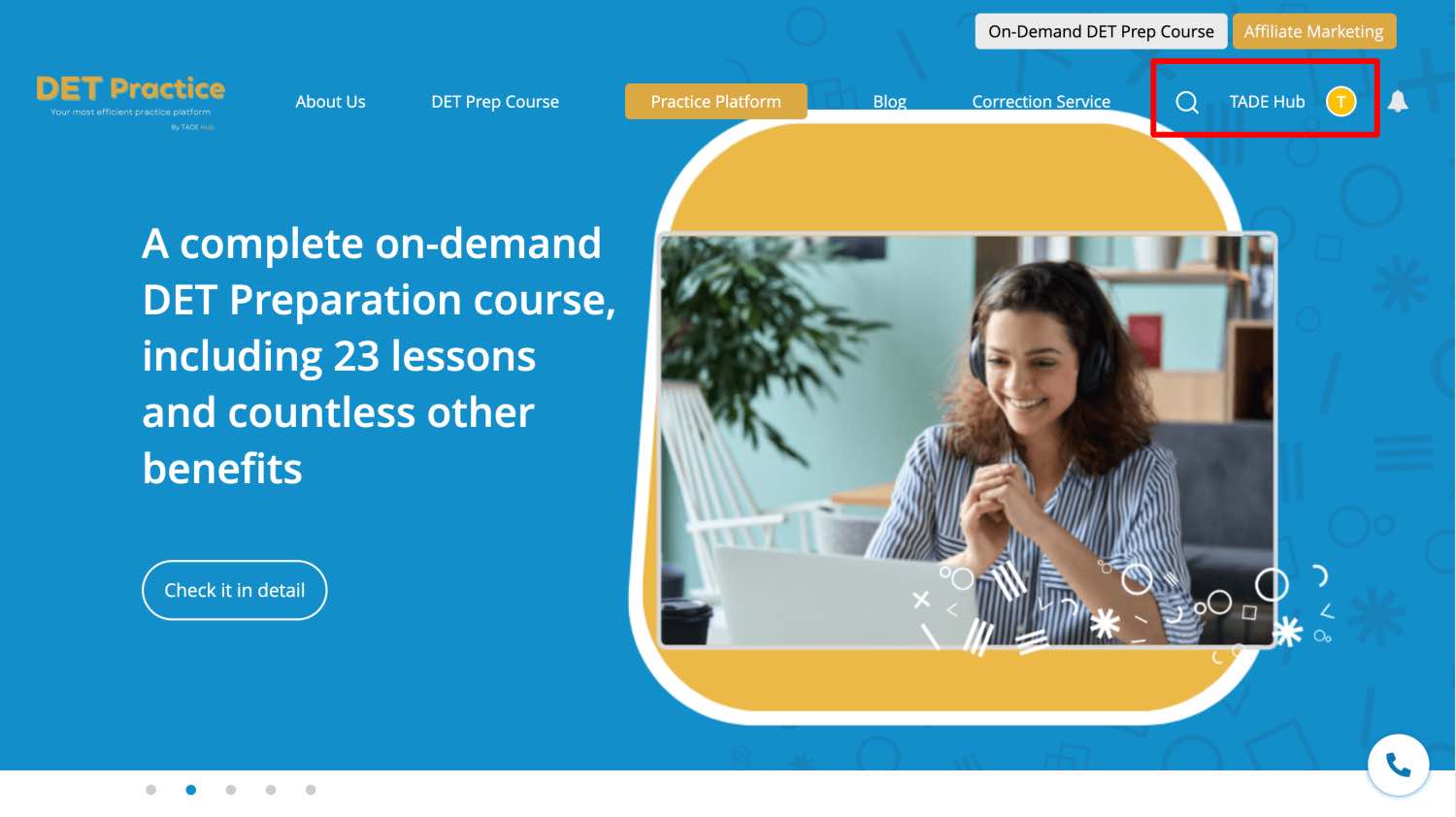 Step 2: Access your Feedback History page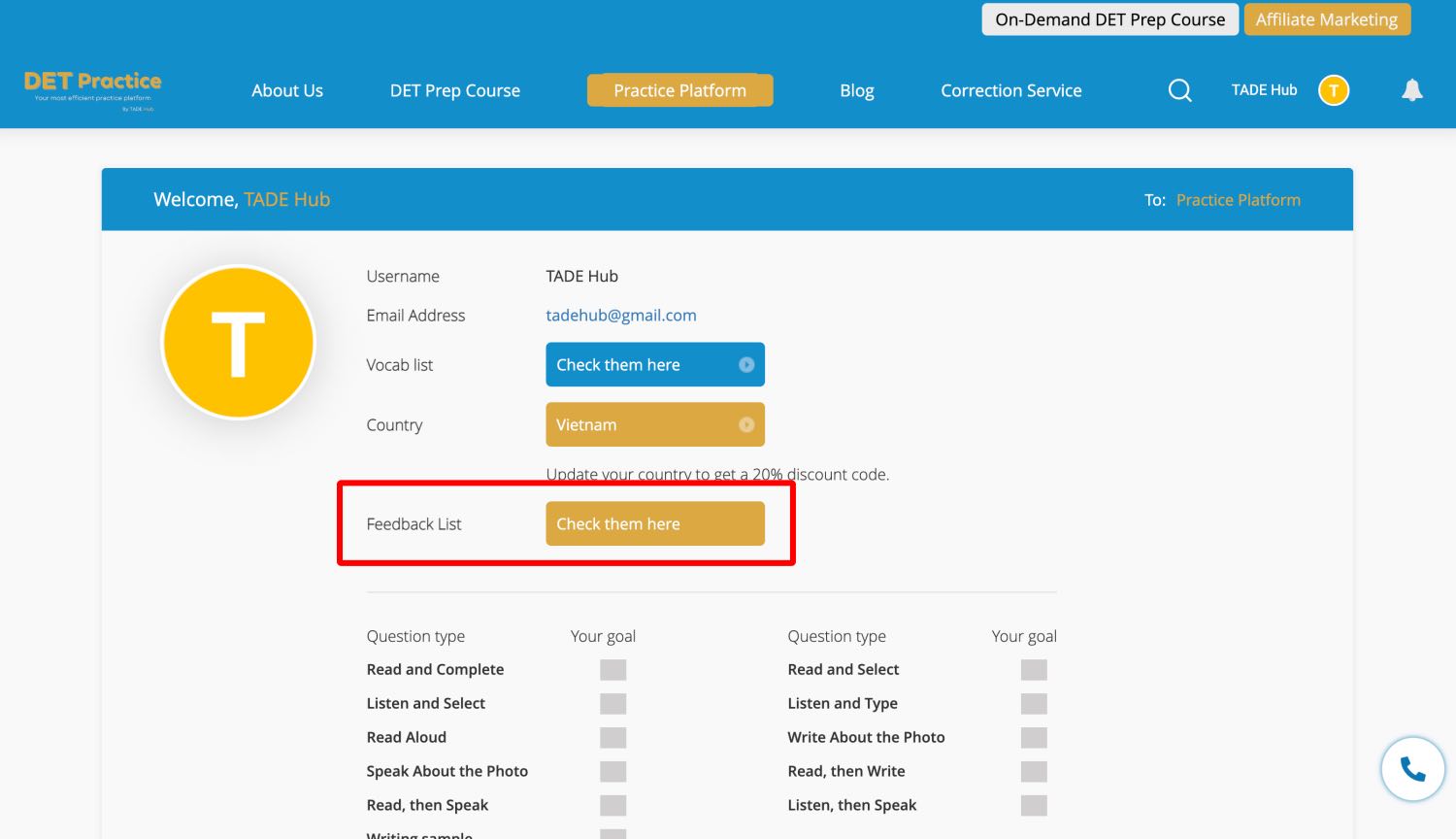 Step 3: Find any feedback you want to check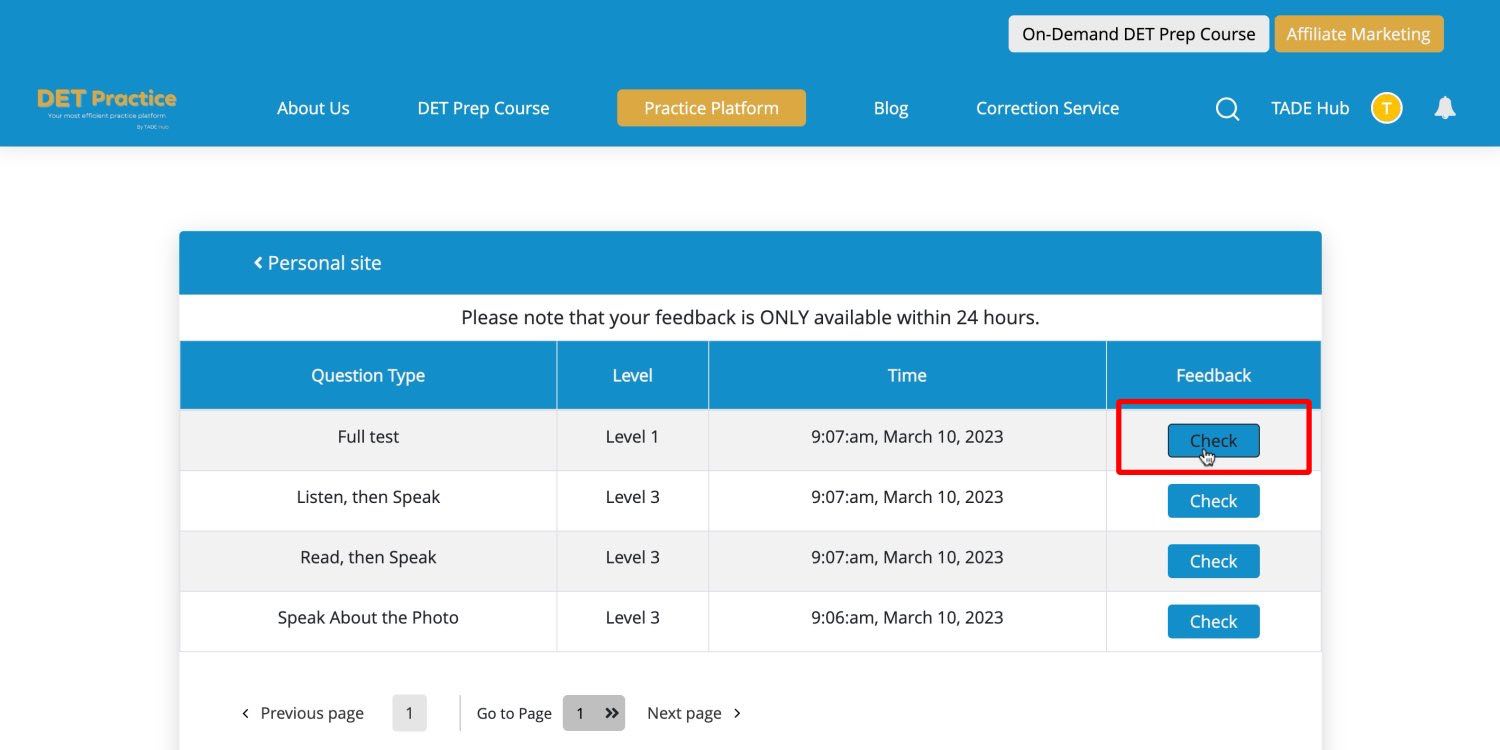 Feedback will be no good if we don't know how to utilise it. Creating a detailed study plan and committing to it will be the key to your future success. We strongly recommend test-takers follow these 05 simple steps to create their study plan, it's a detailed guide and very easy to follow.
Get to know DET's fundamental information

Understand your current level

Create a detailed study plan and commit to it

Take 1-hour Practice test every week

Utilise all three tests in a 30-day period
We do have 05 Duolingo English Test steps preparation in article and YouTube formats, test-takers feel free to study in any form they prefer.
Moreover, to increase the probability to achieve your DET desired scores, please spend a couple of minutes reading these common reasons why test-takers failed on their test day. They will be helpful in avoiding mistakes while preparing for the Duolingo English Test.