November 11,2022 | 15:00 PM
I want to make sure every child has the opportunity for quality education – Brad Schneider.
To whom it may concern, Brad Schneider is a United States Representative. Just like every single one of us, we want our children to access quality education because it's one of the best ways to live our lives to the fullest. Actually, we need quality education for everyone, including adults and elderly people. The journey to get English Proficiency certificates is no exception, and we definitely also need it for Duolingo English Test preparation.
We value integrity and truthfulness. Here, we share our Academic Team Leader, who joins hands to create Duolingo English Test practice questions and sample answers on the DET Practice Platform. On top of that, you will see him as your DET trainer.
Cristian Antonio – an Australian, is a friendly trainer with over ten years of teaching experience. To show his dedication, he's claimed a list of the following teaching certificates from prestigious brands.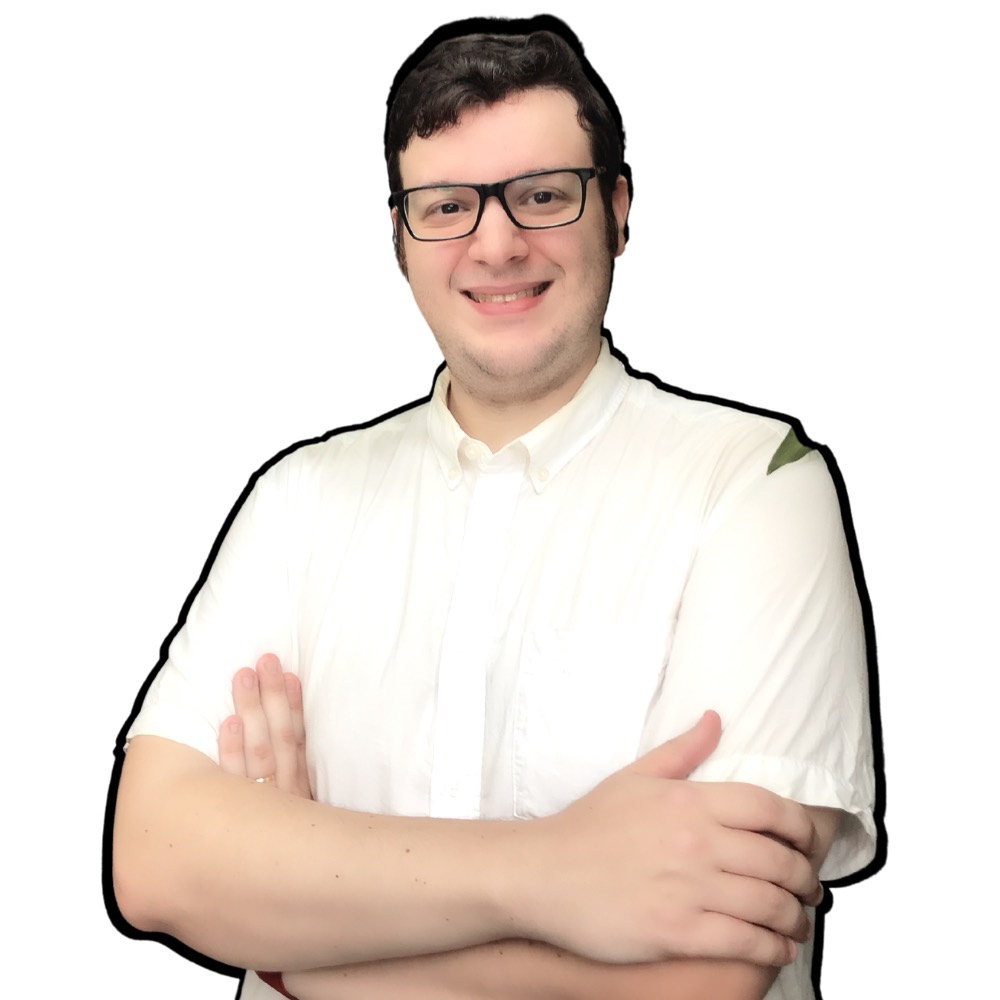 CELTA Level 5 issued by Cambridge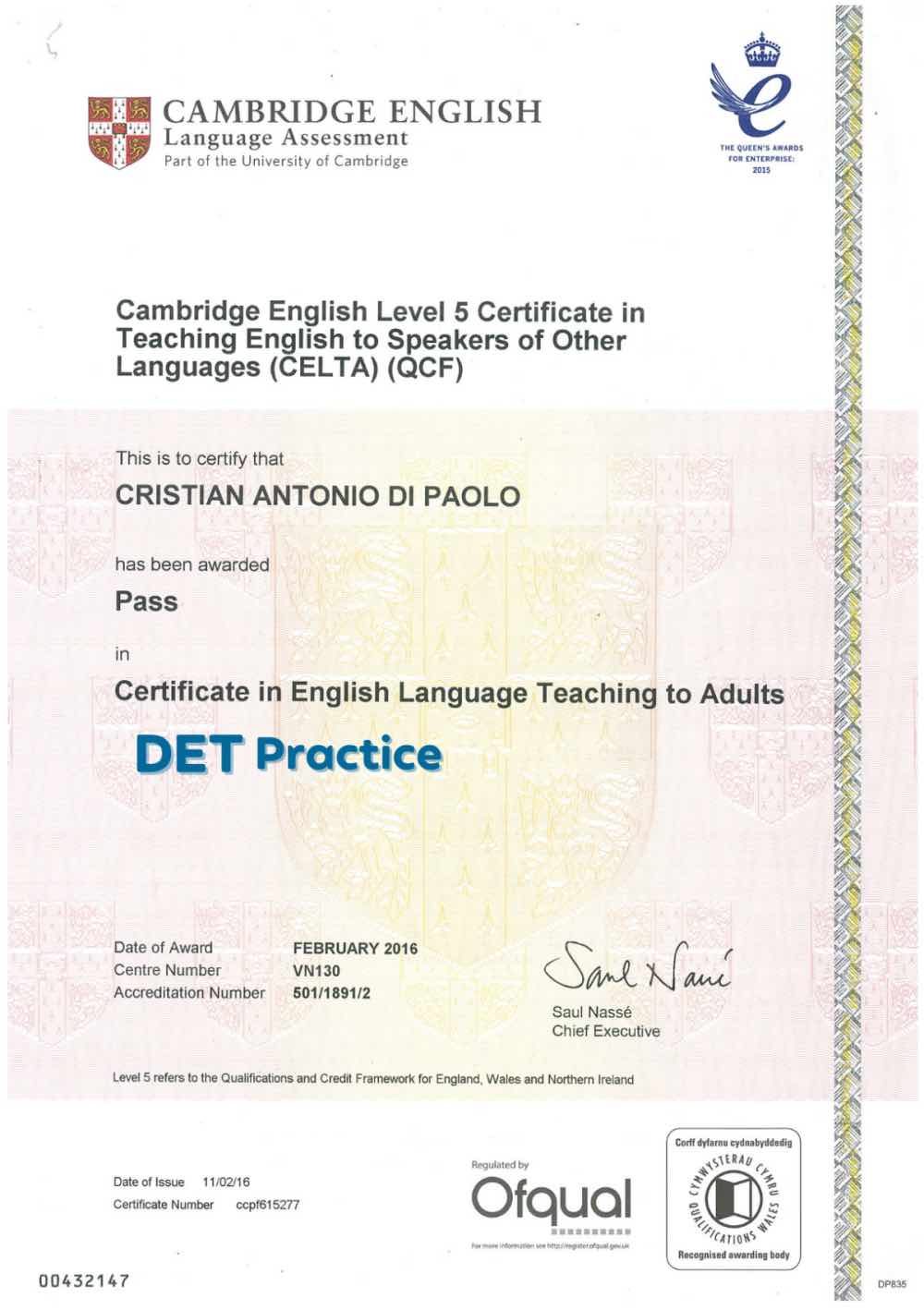 Certificate in teaching English issued by Oxford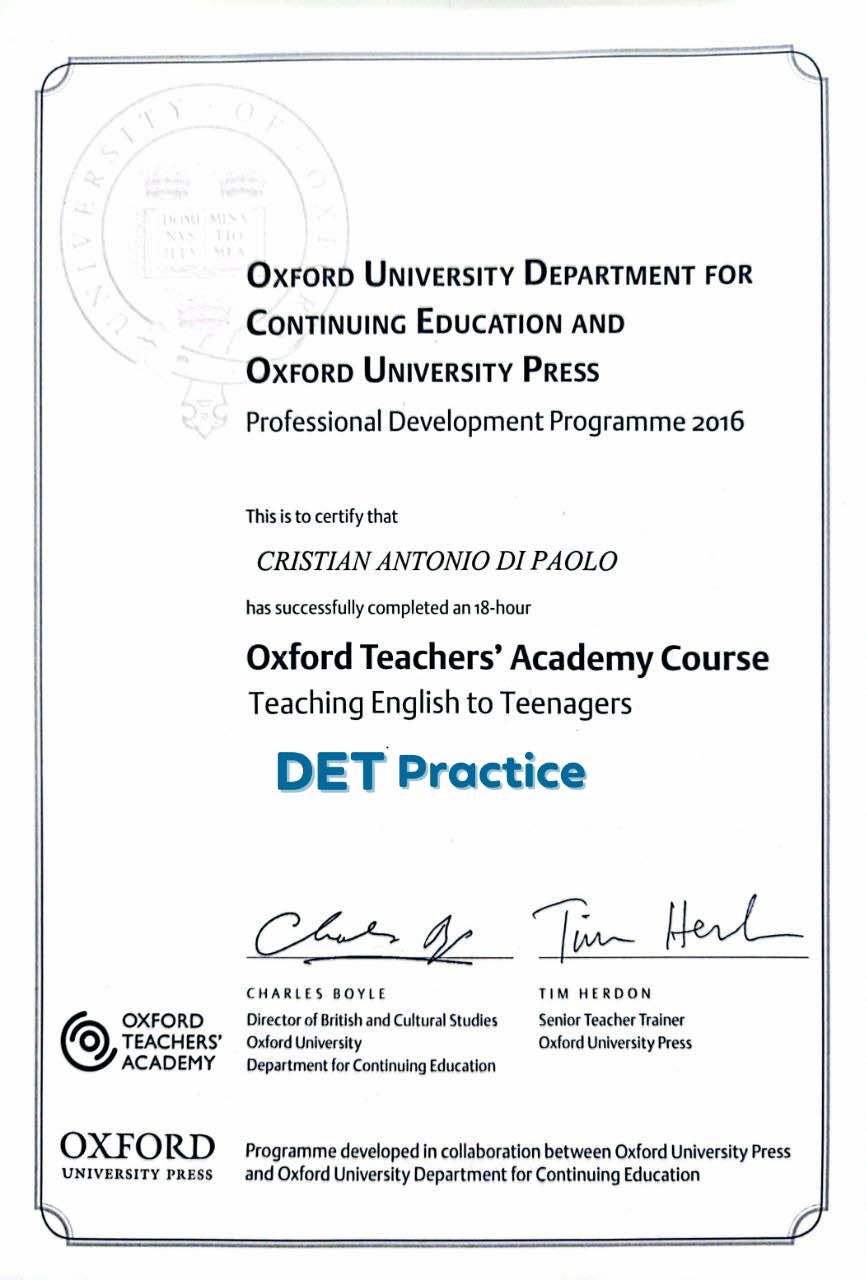 IELTS teaching methodology by British Council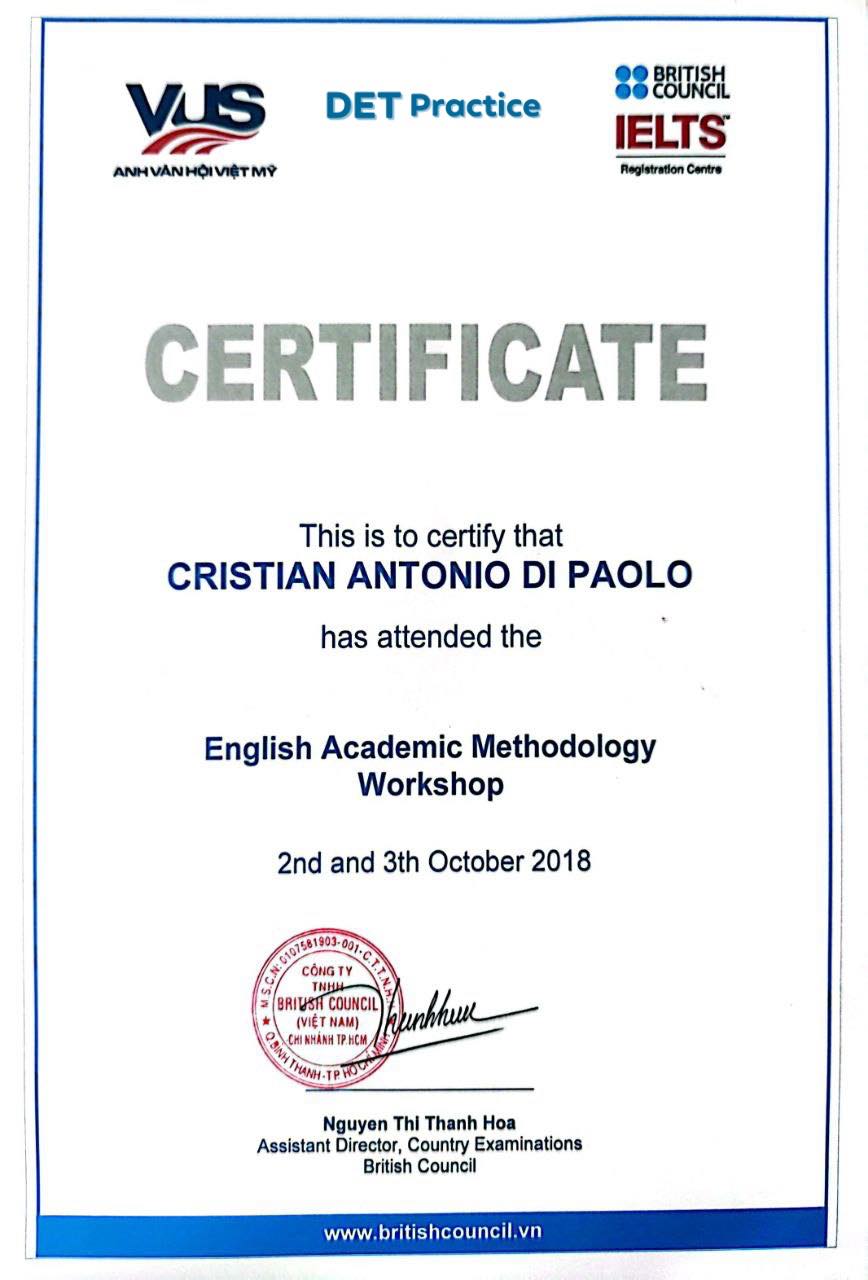 Bachelor's Degree, Language Interpretation and Translation

Master's Degree, International Relations and Affairs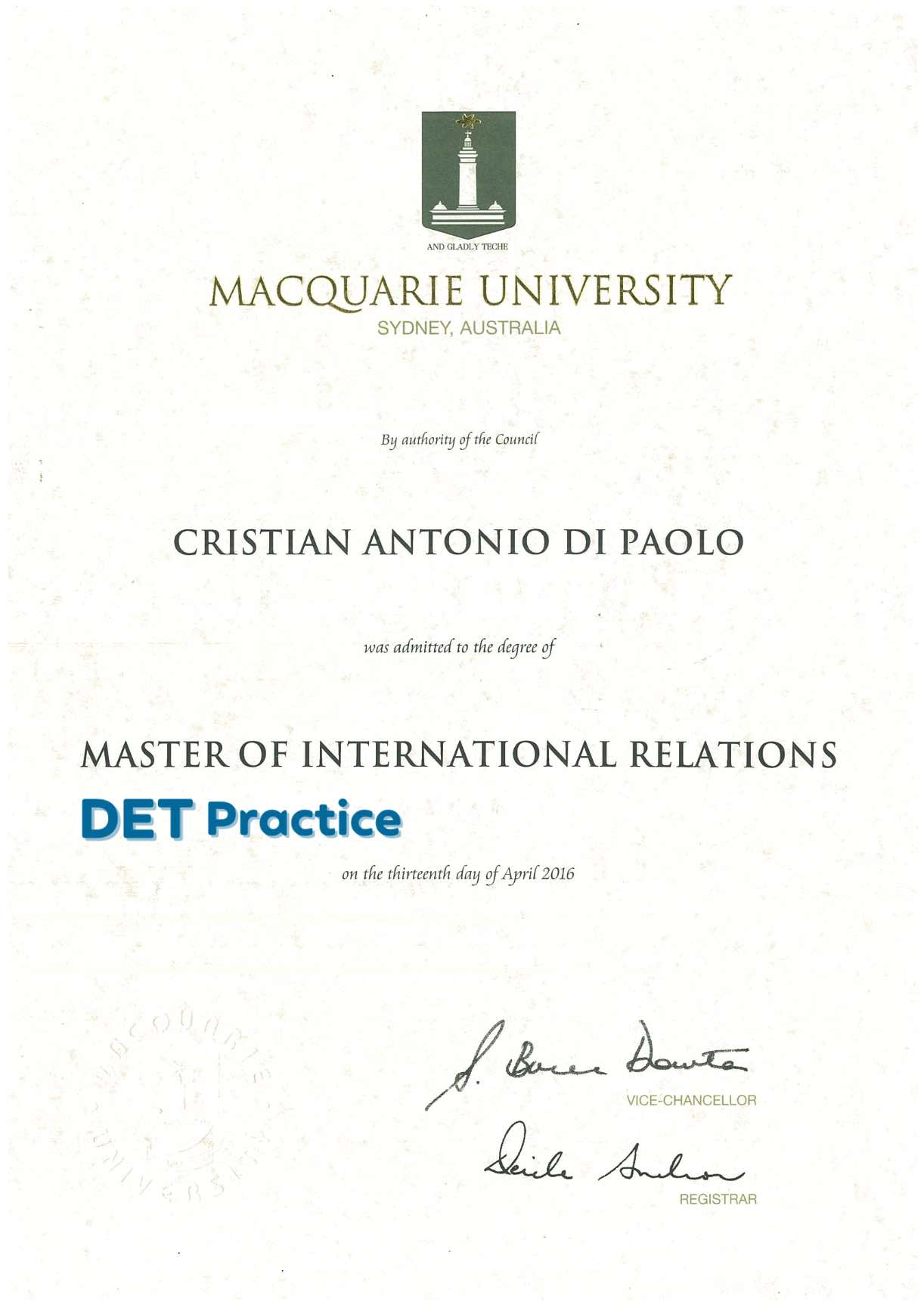 Come and prepare your Duolingo English Test with us, and get support from our Academic team through thousands of practice questions on the DET Practice Platform. To help you prepare your DET more effectively, the DET Practice Platform offers instant feedback for all question types. In other words, you can check your answer and learn from your mistakes, especially for all Speaking and Writing questions.
We evaluate your Speaking and Writing answers based on some grading elements, including Fluency, Lexical Sophistication, Lexical Diversity, Grammatical Accuracy, and Acoustic Features.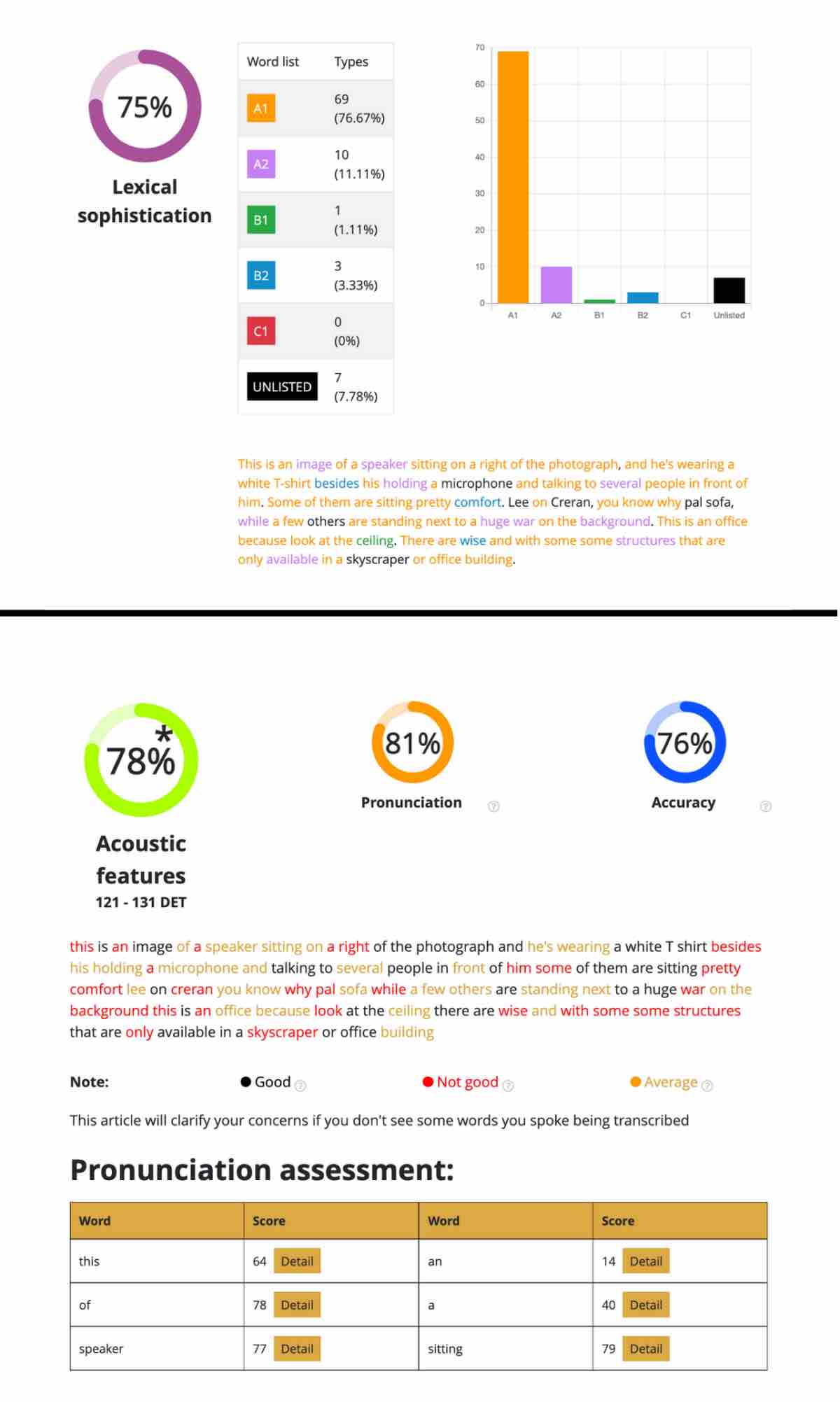 Read this article for detailed information, or watch this video sample feedback.
Go to the DET Practice Platform, create your free account, and start improving your skills right today.